Mens Goth Skull Bracelet
Price in reward points: 633
Product Details
Brand: LATICCI
Product Code: lab-10064
Reward Points: 19
Availability: In Stock


Men's black and silver goth style bracelet. Made of stainless steel, this is a solid and stylish bracelet that will bring a bit of a dark nuance to your outfits. The diameter of the skull chain is 1/5in, so it is just the right size to be noticed and is a bit subtle. The design of this bracelet consists of 2 rows of intertwined skull heads that are actually cuban link skulls. Parts of the skull heads are polished and the eyes, nose and mouth areas are black to accentuate the shapes. This is a casual bracelet for men suitable to wear with jeans based casual outfits.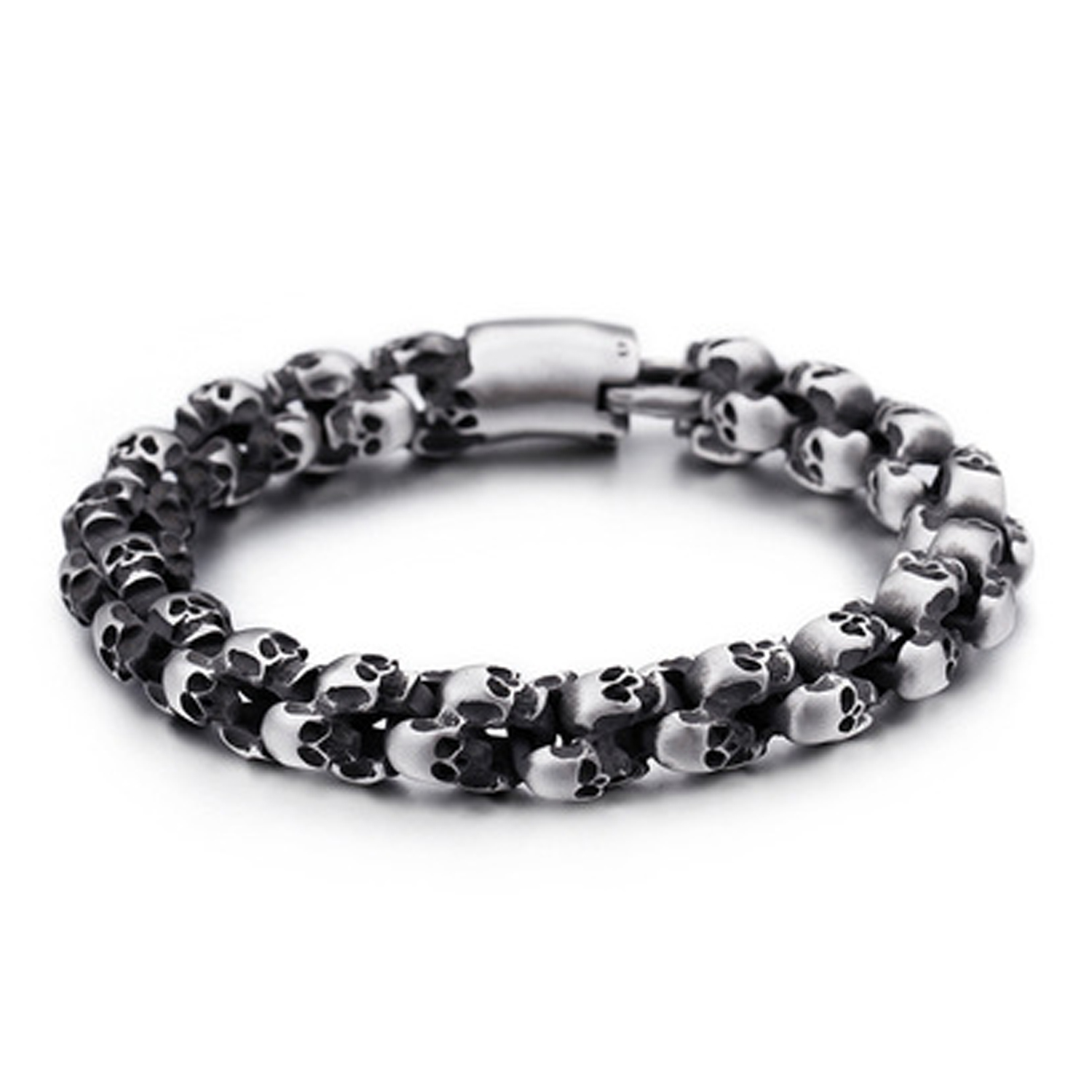 Material: Stainless steel.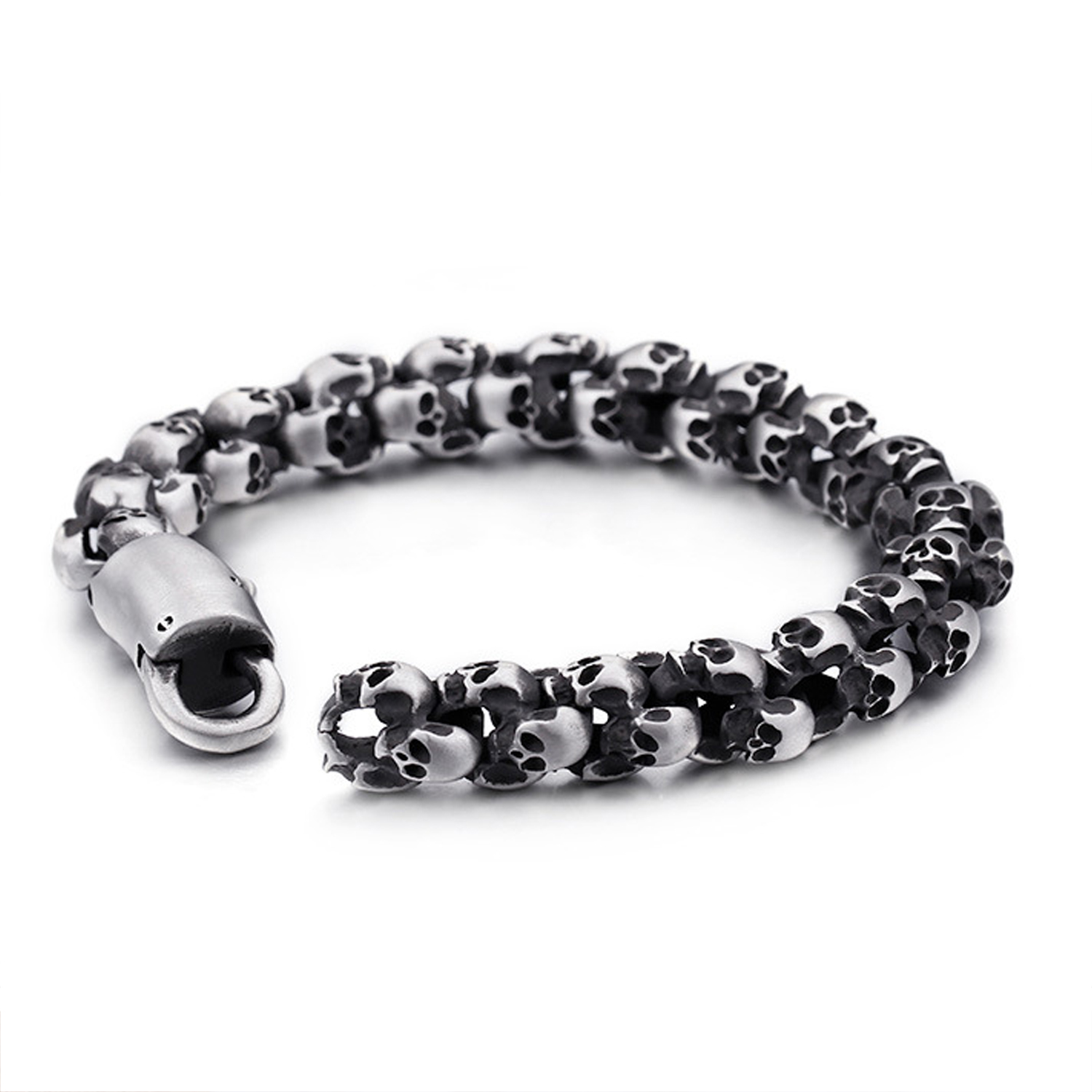 Dimensions: Length: 8.5in | 22cm

Width: 1/2in | 2.5cm

Weight:2oz | 65g


---
Delivery Times
All products are shipped with

tracking
within 2 days after purchase.
We will notify you by email as soon as your order is shipped and provide you with a tracking number.
Standard Shipping*

Please expect your order's arrival within:
US: 5-10 business days after shipment
Rest of the world: 2-3 weeks after shipment
Express Delivery
At the moment, we don't offer express delivery.

Returns
If you are not happy with the item you receive, you can return your order within 14 days of its arrival.
Returns are accepted at our warehouse in California for US customers.
Customers from other countries can use our facilities in Australia, Canada, Germany, and China.
For more information or to submit a return request, please click here. (opens new window)
To learn more
about shipping and delivery, please
click
here
. (opens new window)
For a list of Frequently Asked Questions and answers, please click here. (opens new window)

*Please note that while over 95% of packages are delivered on time, occasionally some packages take longer due to delays at Customs or during Shipping Carrier processing.
Such delays are beyond our control and we cannot be held responsible for them. If your package is arriving very late and you no longer want the item, we will offer you a full refund, on return of the item.

fastest deliveries
You Recently Viewed