Men's Stylish Studded Belt
Price in reward points: 1300
Product Details
Brand: LATICCI
Product Code: lb-10018
Reward Points: 39
Availability: In Stock
Mens Studded Belt for Jeans Black. Rock-inspired studded belt with rectangular rivets.
Look like a rockstar with this men's studded belt with 3 rows of solid metal studs. This black and silver belt will make you feel extra smooth even in simple a combo with a basic jean. Wearing this studded belt will show you are a rebel at heart and elevate your mood with its fun design.

As soon as you get this black studded belt in your hands, you will love the authentic look and smell of full grain leather, and be transported to a time when we used to wear leather goods for decades, because the quality materials allow for that, and because old stuff carries something we all love, memories of past adventures.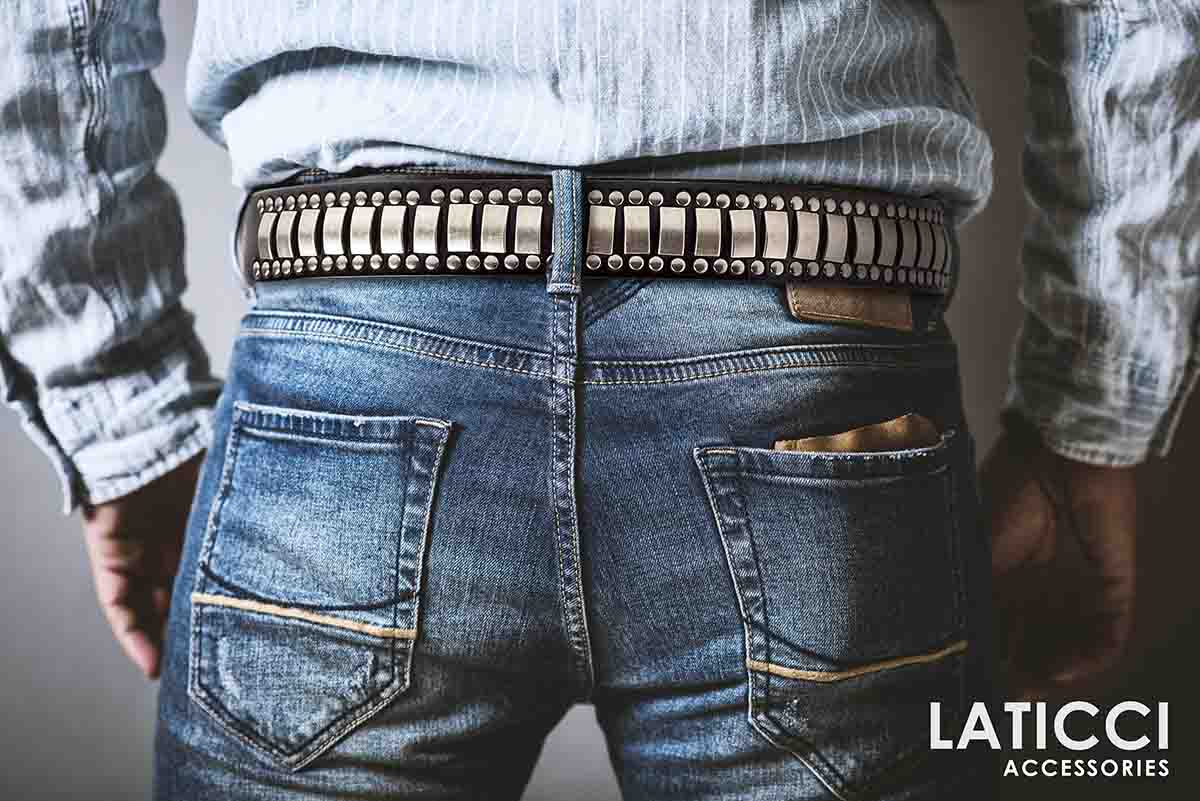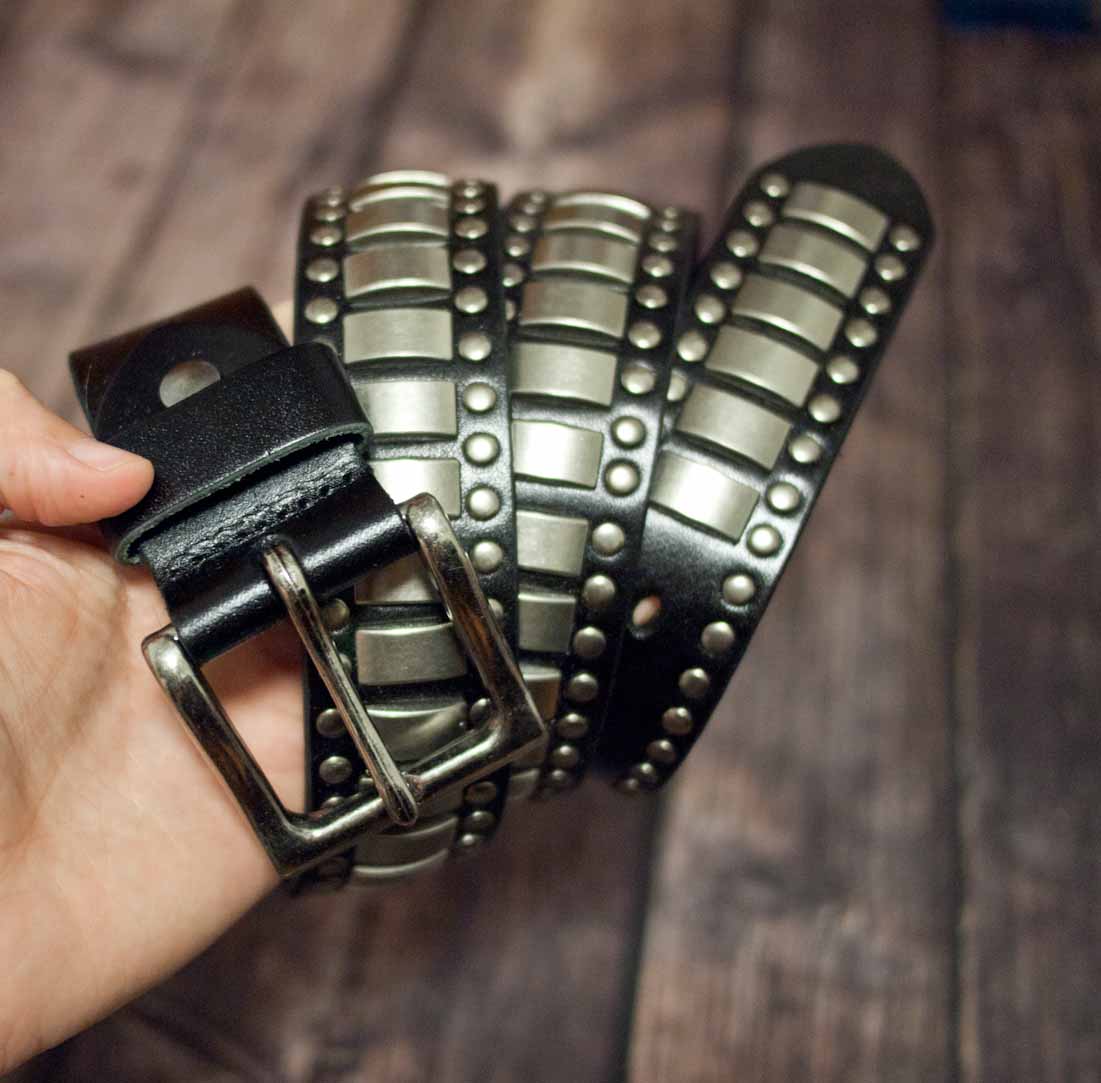 Wear this black rock belt with a pair of strong jeans. We make belts like they should be made, with real leather. This item is crafted with genuine full grain cowhide leather that is strong and durable. The buckle and studs are made of solid steel base allow, they have a bit of weight to them. This black leather jeans belt is both heavy duty and beautiful. This studded belt is 1.5in wide, it can be shortened, and it has 7 holes set 1in apart to adjust the size.



This black belt with rivets comes in beautiful hard box packaging, ready for gifting or for keeping it away from dust and moisture.






Care instructions: no soaking. Wipe with damp cloth only.


---
Delivery Times
All products are shipped with

tracking.
We will notify you by email as soon as your order is shipped and provide you with a tracking number.
Most orders are shipped within 3-4 business days after an order is placed, but some orders may take longer. If you don't receive tracking information within a week of placing the order, please email us for more information or a request to cancel your order.

Standard Shipping*

Please expect your order's arrival within:
US: 5-10 business days after shipment
Rest of the world: 2-3 weeks after shipment
Express Delivery
At the moment, we don't offer express delivery.

Returns
If you are not happy with the item you receive, you can return your order within 14 days of its arrival.
Returns are accepted at our warehouse in California for US customers.
Customers from other countries can use our facilities in Australia, Canada, Germany, and China.
For more information or to submit a return request, please click here. (opens new window)
To learn more
about shipping and delivery, please
click
here
. (opens new window)
For a list of Frequently Asked Questions and answers, please click here. (opens new window)

*Please note that while over 95% of packages are delivered on time, occasionally some packages take longer due to delays at Customs or during Shipping Carrier processing.
Such delays are beyond our control and we cannot be held responsible for them. If your package is arriving very late and you no longer want the item, we will offer you a full refund, on return of the item.

fastest deliveries
You Recently Viewed