How to Care for Your Genuine Full Grain Leather Belt
Taking Care Of Leather Belts


As a general rule of thumb, never soak leather belts (putting a leather belt in the washing machine is a very bad idea), and don't leave leather belts under direct sunlight for extended periods of time (leaving a leather belt for days on your South-facing terrace is a sure way to destroy it).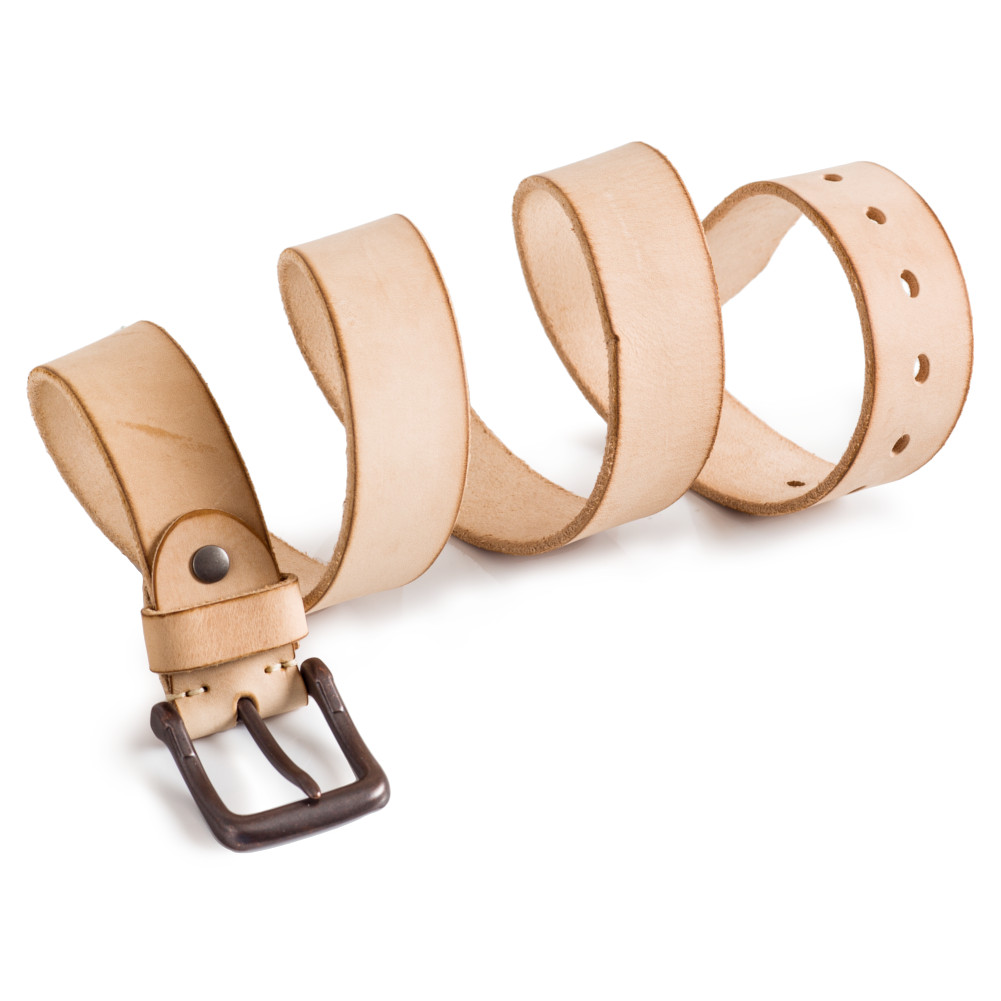 Genuine leather belts can be wiped with a damp cloth, that's it, anything more than that and you risk the belt absorbing water, which may make the coloring uneven and make the belt susceptible to mold attacks. In the worst case scenario a wet belt will dry up and lose its natural oils and become a lonely sad piece of dry leather.
Other than wiping with a damp cloth, what you can do with genuine full grain leather belts is condition them with leather conditioner from time to time, about once a year is more than enough. If the full grain leather belt has dye and the color starts to face a little after a few years, you can use some leather dye to repair it and it will be like brand new, since the structure of full grain leather won't be damaged a lot even after years of use. We recommend you take the belt to a specialized leather repair shop, because the experienced craftsmen there will make sure the dye is applied smoothly and evenly without traces of instruments used to apply the dye.