Stylish Studded Leather Belt
Price in reward points: 1233
Product Details
Brand: LATICCI
Product Code: lb-10018
Reward Points: 37
Availability: In Stock
Stylish Studded Rock Belt
Turn on the wow factor of any casual outfit with this studded rock belt. This a cool looking jeans belt is decorated with rectangular studs and round studs.
The rivets and buckle are made with quality steel alloy hardware in antique silver finish.This jeans belt makes a good accessory for events, bike rides and concerts.
It is 1.5in wide with single prong buckle and 7 holes to adjust to your right fit. The leather has polished semi-gloss finish.
The buckle can be changed. The length can be shortened.
The belt is hand-crafted with real Italian cowhide leather, so this is a strong and durable item that can last for many years or regular use.
Care instructions: no soaking. Wipe with damp cloth only.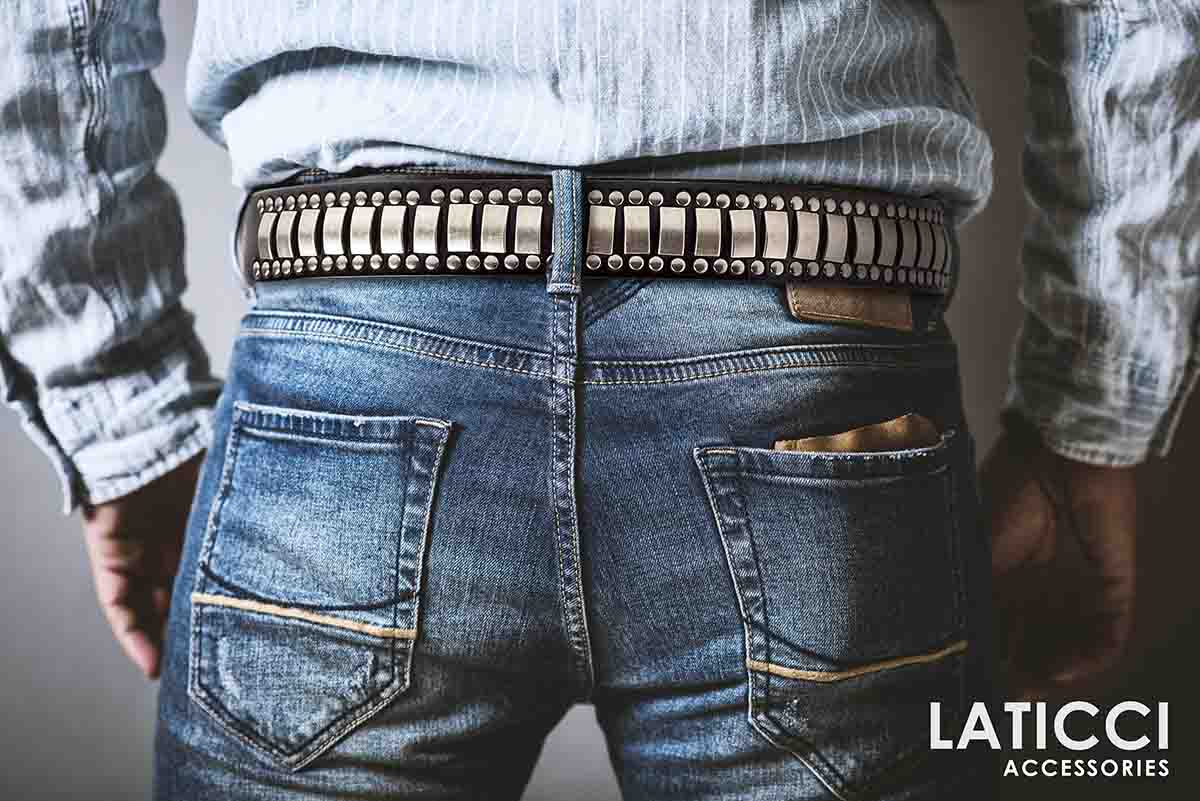 ---
Delivery Times
All products are shipped with

tracking
within 2 days after purchase.
We will notify you by email as soon as your order is shipped and provide you with a tracking number.
Standard Shipping*

Please expect your order's arrival within:
US: 5-10 business days after shipment
Rest of the world: 2-3 weeks after shipment
Express Delivery
At the moment, we don't offer express delivery.

Returns
If you are not happy with the item you receive, you can return your order within 14 days of its arrival.
Returns are accepted at our warehouse in California for US customers.
Customers from other countries can use our facilities in Australia, Canada, Germany, and China.
For more information or to submit a return request, please click here. (opens new window)
To learn more
about shipping and delivery, please
click
here
. (opens new window)
For a list of Frequently Asked Questions and answers, please click here. (opens new window)

*Please note that while over 95% of packages are delivered on time, occasionally some packages take longer due to delays at Customs or during Shipping Carrier processing.
Such delays are beyond our control and we cannot be held responsible for them. If your package is arriving very late and you no longer want the item, we will offer you a full refund, on return of the item.

fastest deliveries
You Recently Viewed