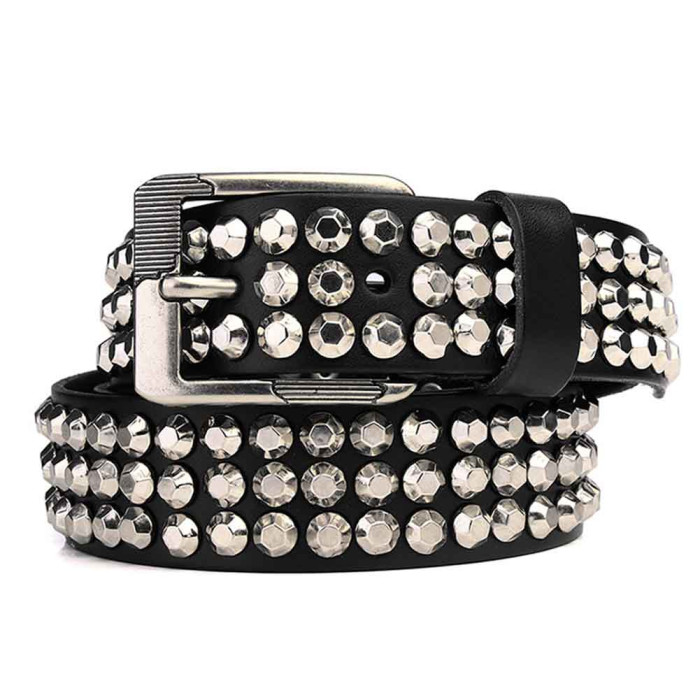 Mens Silver Belt Black Leather
Brand:
LATICCI
Product Code:
lb-10145
Reward Points:
43
Availability:
In Stock
$37
---
Look like a rock star with this lite punk black and silver studded belt. A unique accessory that will take any jeans outfit to a new level..




This black studded belt is not only good-looking, it is strong, reliable, and heavy duty, made with real one piece cowhide leather, this belt will last you a lifetime.




The studs and buckle are made of steel alloy, so they are sturdy and are quite heavy. The pyramid studs have no sharp edges, and the buckle is a single prong buckle.


To maximize the life of this 4 row pyramid belt, keep it away from direct sunlight, and do not soak in liquids. To clean, simply wipe with damp cloth and tune with leather cream from time to time.


The width of this belt is 1.5in and it will fit through most standard jeans loops.
The buckle can be removed (together with the buckle holder), and you can replace the buckle. Select our extra buckle holder option (free of charge), if you are interesting in changing the buckle with another one.






Product Details