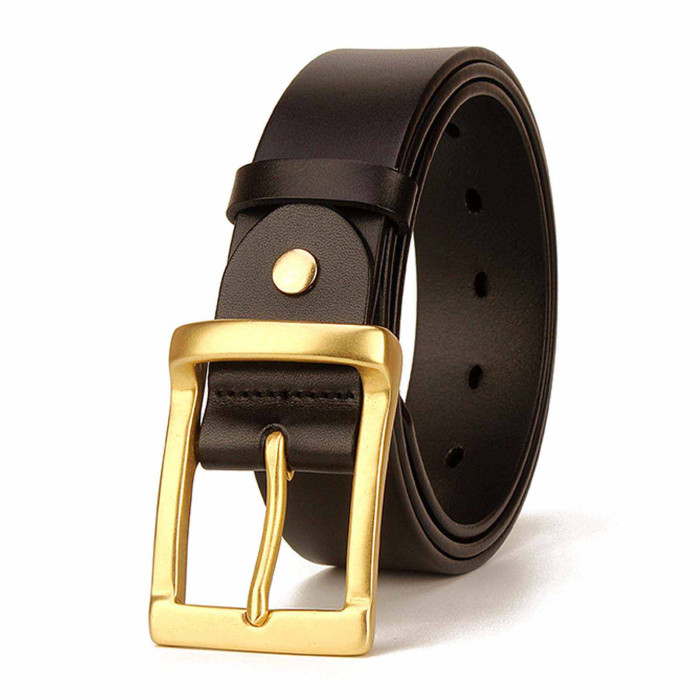 Womens Black Leather Belt for Jeans
Brand:
LATICCI
Product Code:
lb-10513-black
Reward Points:
36
Availability:
In Stock
$34




A classic and reliable women's leather belt that will hold its shape and serve your for years to come. This brown leather belt has a simple casual wear design with a nice touch of leather at the buckle that is a good match for jeans and khakis, paired with shirts or t-shirts. A real leather belt should be made with genuine leather only. If you are looking for a long-term accessory, the buy a 100% Genuine Full Grain cowhide leather belt and get many times longer use than belts made of artificial leathers.





This brown casual dress belt is dyed and polished on the face side, and has minimal finishing on the inner side, creating a row look. The belt comes with a single prong buckle that is of silver color and is made of solid hardware, stainless steel alloy metal, meaning the buckle isn't going to break easily or fall apart.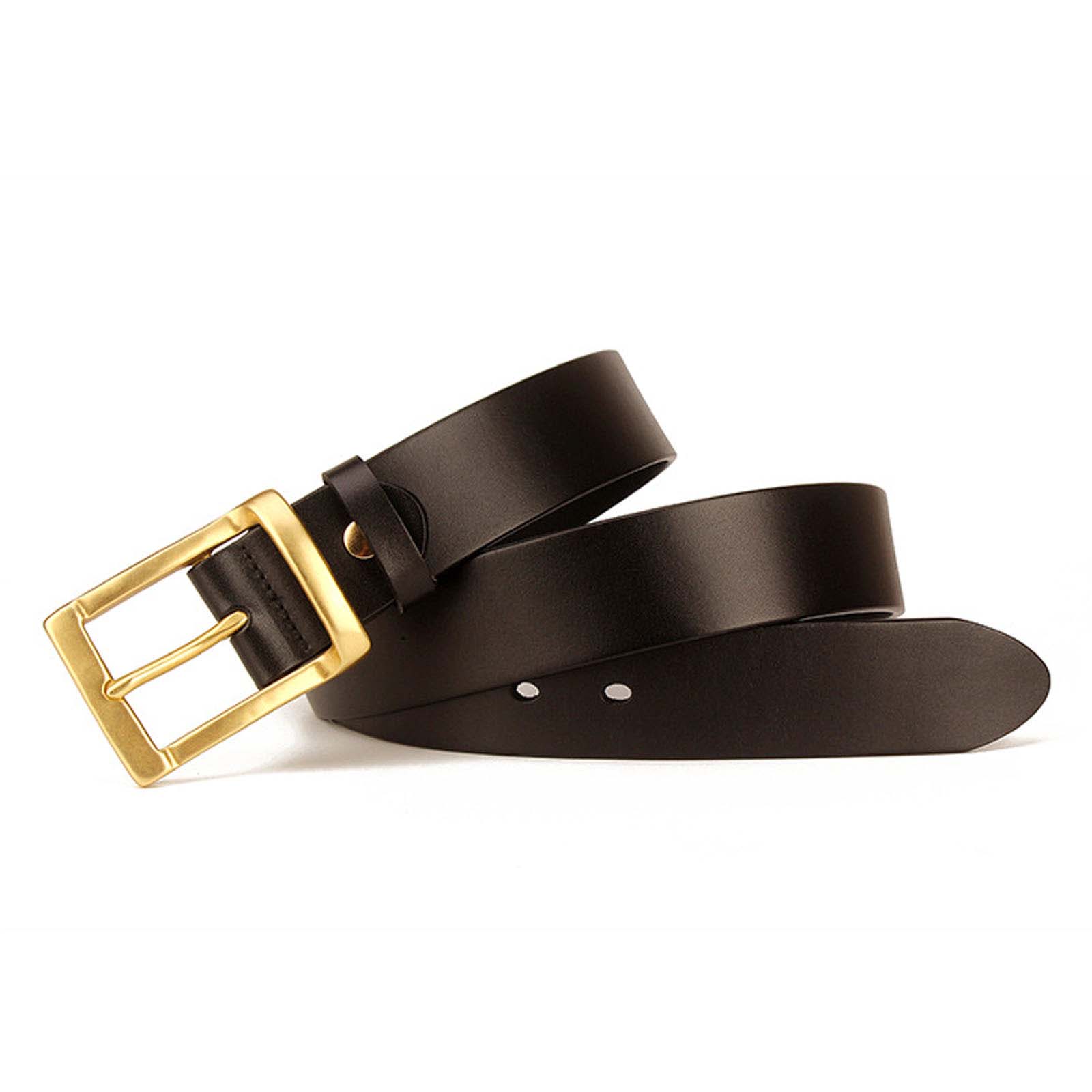 Quality guarantee: All our full grain leather belts are created with long term use in mind.
They are crafted using carefully selected high quality full grain calf leather. Buying a belt online can be a hit and miss, and it can be difficult to say if a belt is real leather or not until you wear it for a few months and it falls apart. We guarantee that our belts are always as advertised. If it says full grain cowhide, it is full grain cowhide, no PU or bonded leather.


Outfit inspiration.



Color: Black

Width: 1.5in | 3.8cm
Fits Sizes 34-40in
Item comes in box packaging.


Care instructions: Wipe with damp cloth. No soaking.
Product Details