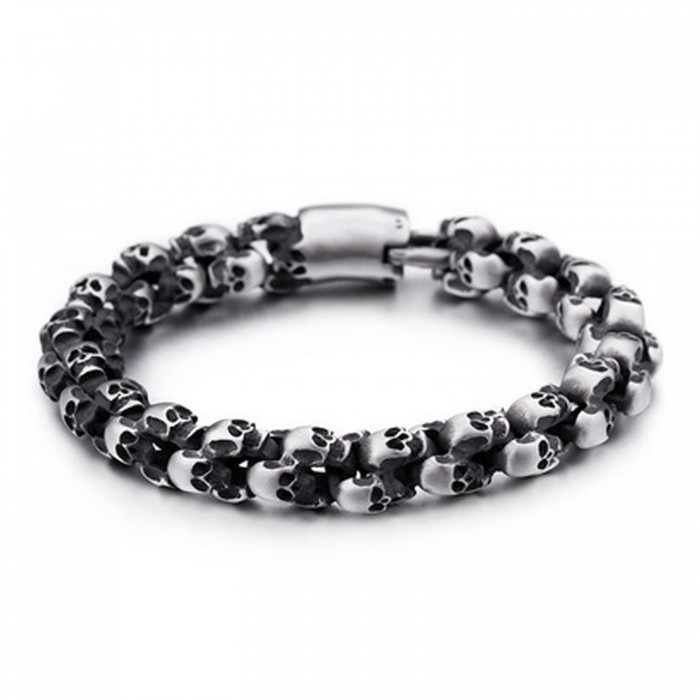 Mens Goth Skull Bracelet
Brand:
LATICCI
Product Code:
lab-10064
Reward Points:
19
Availability:
In Stock
$19.00


Men's black and silver goth style bracelet. Made of stainless steel, this is a solid and stylish bracelet that will bring a bit of a dark nuance to your outfits. The diameter of the skull chain is 1/5in, so it is just the right size to be noticed and is a bit subtle. The design of this bracelet consists of 2 rows of intertwined skull heads that are actually cuban link skulls. Parts of the skull heads are polished and the eyes, nose and mouth areas are black to accentuate the shapes. This is a casual bracelet for men suitable to wear with jeans based casual outfits.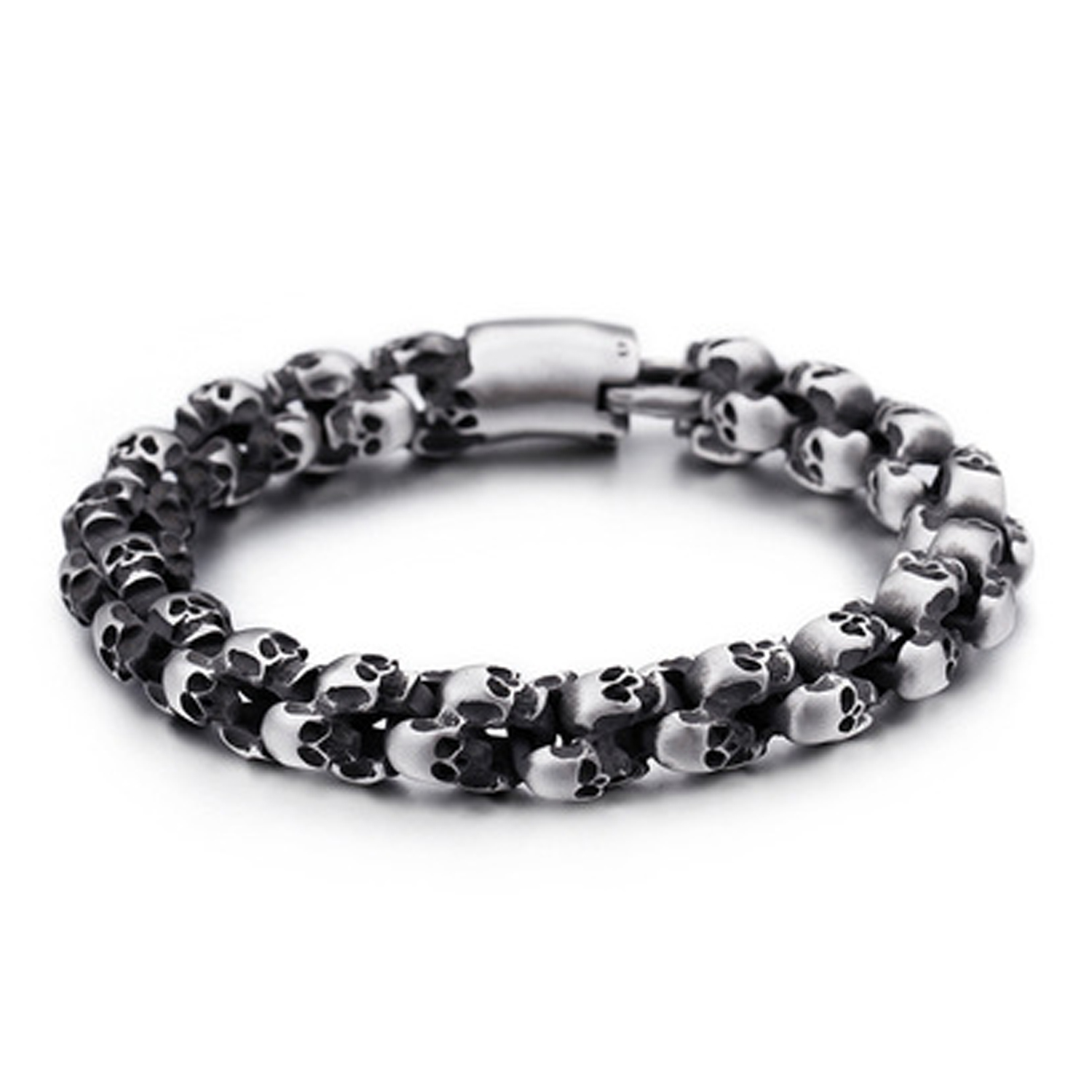 Material: Stainless steel.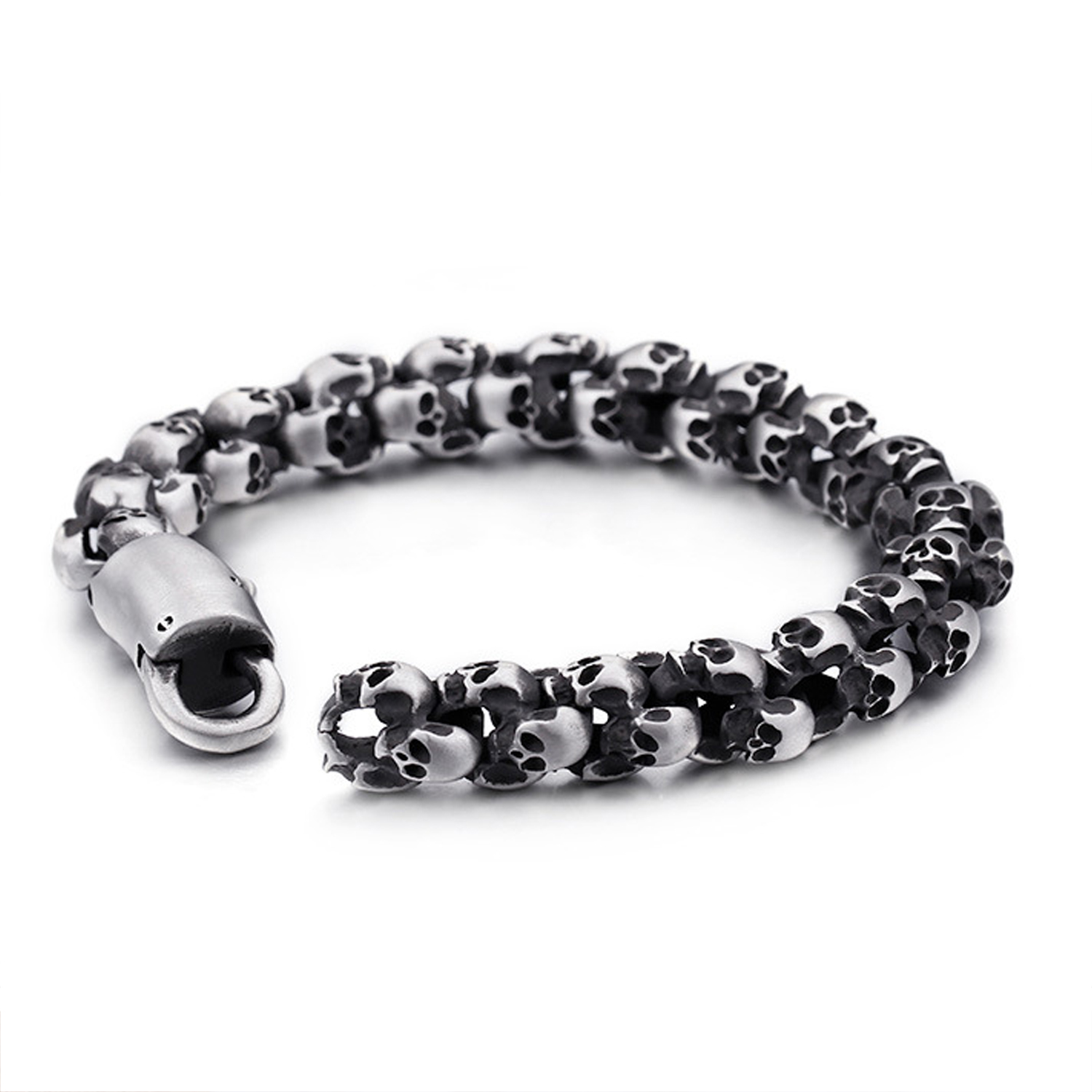 Dimensions: Length: 8.5in | 22cm

Width: 1/2in | 2.5cm

Weight:2oz | 65g


---
Product Details