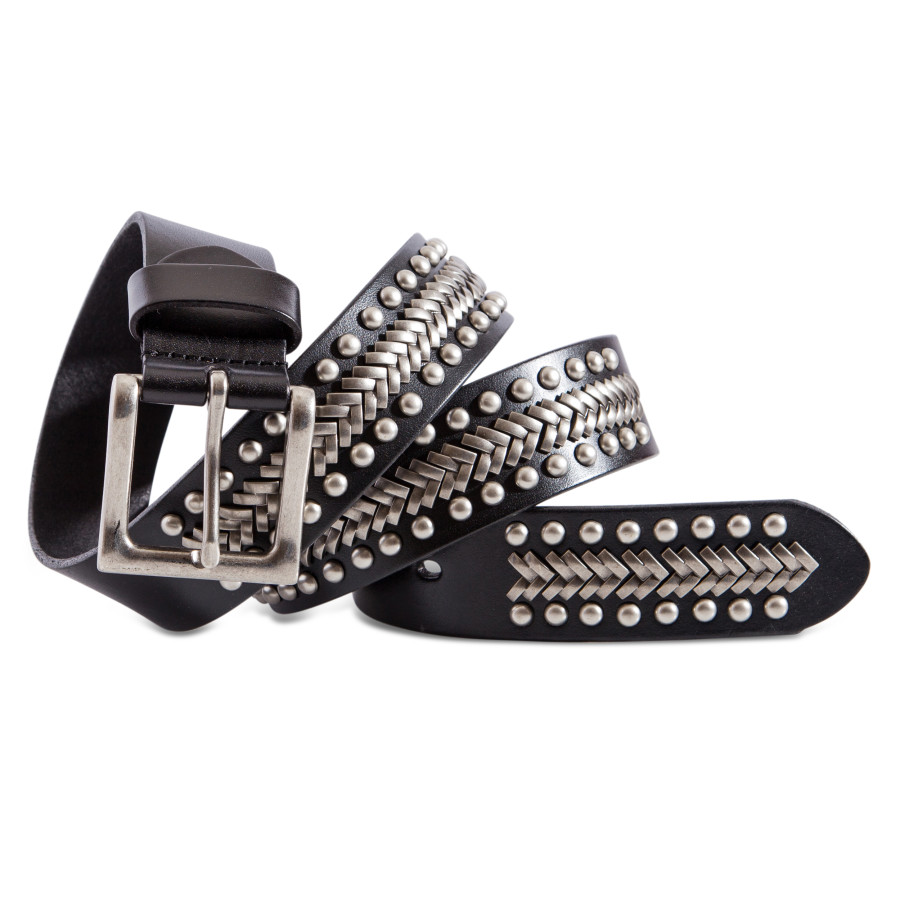 Punk Rock Inspired Mix Studded Arrow Belt 1.5in Width Sizes 30-44in
Brand:
LATICCI
Product Code:
lb-10114
Reward Points:
41
Availability:
In Stock
$45.00




This punk rock inspired design is a great way to add a little flavor to your wardrobe, and update your outfit.
Adorned with a stainless steel studded arrow centerpiece,the design is subtly highlighted with a flat studded border on either side.
Offset against a clean polished leather base for that perfect modern rock finish.




Antique Silver Buckle
Complete with a sleek stainless steel buckle to complete that statement look.
It is strong, can't be damaged by water, and provides a secure fastening.
The buckle is interchangeable, the belt comes with an additional buckle holder suitable for single prong buckles with 1.5in width.


Crafted using the finest full grain leather for added durability and strength.
Our high quality standards and details ensure your belt will be long lasting for years to come.
A versatile addition to your wardrobe, complete with an interchangeable buckle holder, to upgrade and customize your belt with ease, to suit any occasion.
Ideal for casual daywear, or switch up the look with an alternative buckle design to spice up your evening ensemble.
A classical unisex design, ideal for men and women.


Modern Packaging
All Laticci belts come in our classic modern box packaging, complete with a mini hole punching tool kit to easily adjust the sizing.
Perfect as a special gift, or as a special treat to yourself.


Color: Black
Width: 1.5in | 3.8cm
Sizes: 30-44in



Care instructions: Wipe with damp cloth. No soaking.


Choosing the Right Size
Please use our size chart to select the best fit for you.




Product Details