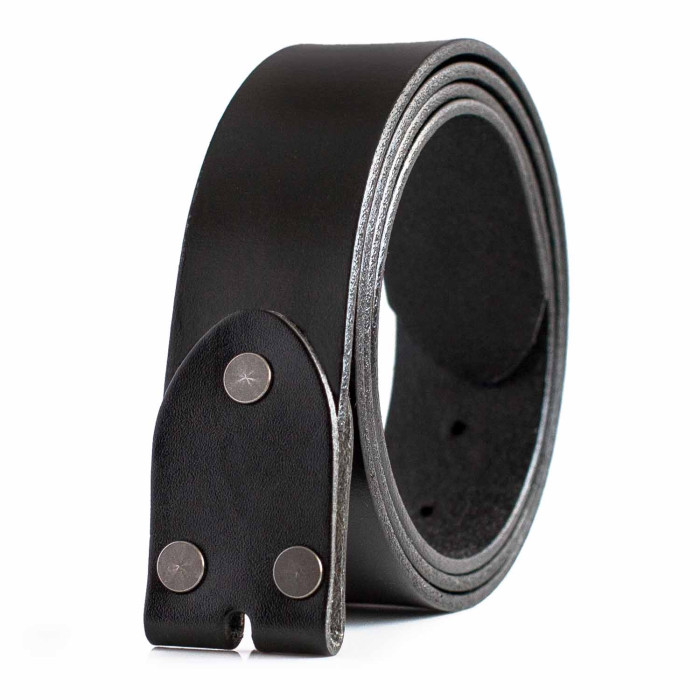 Black Belt Strap No Buckle Genuine Full Grain Leather
Brand:
LATICCI
Product Code:
lb-10075
Reward Points:
34
Availability:
In Stock
$24.00
Black Belt Strap No Buckle Genuine Full Grain Leather . A superior Italian full grain cowhide leather strap with no buckle.

Silky and smooth belt strap that works with a variety of buckles, whether you want to wear it with a standard single prong buckle or with an oversized Western pin buckle, this belt strap will do the job well. Made of fine quality full grain Italian cowhide, this belt strap is classic and versatile at the same time. Comes with 2 buckle holders, suitable for most buckles on 1.5in Width.


Belt Feel:
This belt is finished and sealed on both sides with smooth edges and feels sturdy, it isn't soft and fold-able. Overtime the belt will relax a little and match the shape of your waist.


Belt Uses:
This belt strap is intended for more formal outfits and occasions.















This hand-crafted cowhide belt strap comes with 2 different buckle holders, one for single prong buckles and one for plate buckle. They attach with small screws (3 sets included in the box)

Color: Black
Material: 100% natural vegetable tanned calf leather.








This is a real calfskin leather belt, so the material will not scratch or irritate your skin.
Care Instructions: No soaking. Wipe with damp cloth only. Apply oil conditioner from time to time to keep the leather well moisturized.




Care instructions: No soaking. Wipe with damp cloth.
Size: Adjustable. Get a bit longer, if not sure which size is perfect.
You can shorten it super easily by cutting-off the extra length from the buckle end of the strap.
Each strap has 7 round holes to adjust the size.
Belt width: 3.8cm | 1.5in.




Product Details