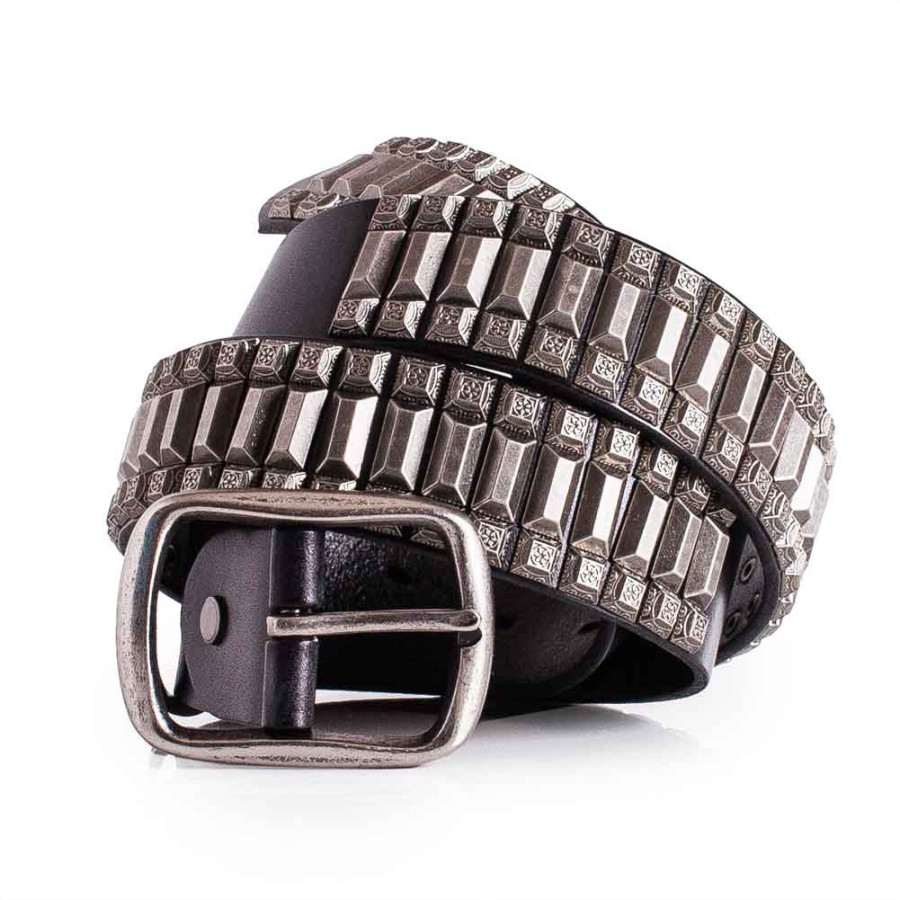 Super Cool Italian Calfskin Leather Studded Belt 1.5in Width Sizes 30-44in
Brand:
LATICCI
Product Code:
lb-10072
Reward Points:
41
Availability:
In Stock
$41.00




Mens black leather studded belt.
Features a row solid rectangular metal studs, and

two rows of square studs. Awesome look in quality that will last for years.
This belt carries a lot of metal and is heavy. Be prepared for the extra weight.
Crafted using fine Italian full grain calfskin leather, this belt is a long-term accessory.



Antique Silver Buckle
The buckle is antique silver finish steel alloy.
It is strong, can't be damaged by water, and provides a secure fastening.
The buckle is interchangeable, the belt comes with an additional buckle holder suitable for single prong buckles with 1.5in width.


The buckle is held with three screws, you can change it with another buckle.


Fully Covered
This belt is fully covered with studs (except a small part at the buckle end,
that is covered when the belt is worn)and gives an impressive black+silver look.


Color: Black
Width: 1.5in | 3.8cm
Sizes: 30-44in



Care instructions: Wipe with damp cloth. No soaking.


Choosing the Right Size
Please use our size chart to select the best fit for you.




Product Details