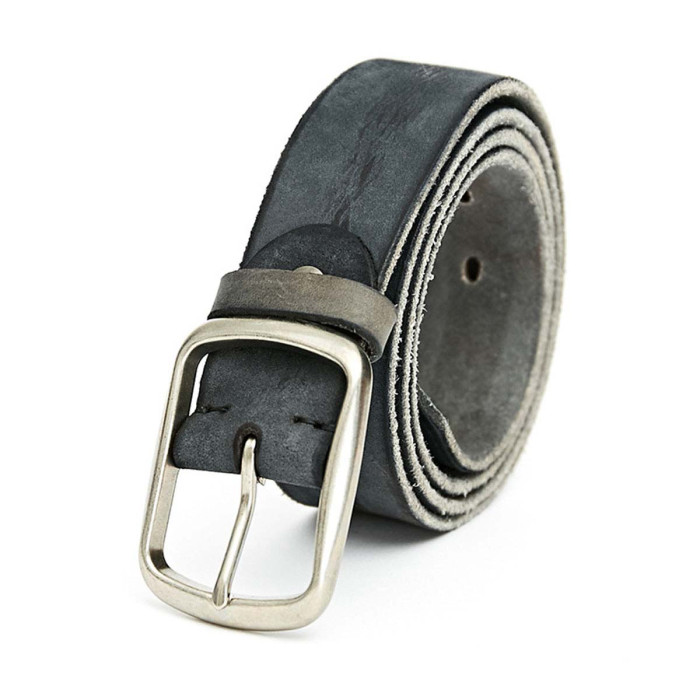 Women's Grey Jeans Belt Full Grain Cowhide 1.5in
Brand:
LATICCI
Product Code:
lb-10062-grey
Reward Points:
34
Availability:
In Stock
$36


Women's Grey Leather Jeans Belt Full Grain Cowhide 1.5in . This is a women's graphite grey jean belt crafted made of genuine full grain cowhide leather. This grey leather belt is subtle and stylish to complement outfits with jeans or khakis. This casual grey leather belt has burnished edges and a silver color rectangular buckle with rounded edges.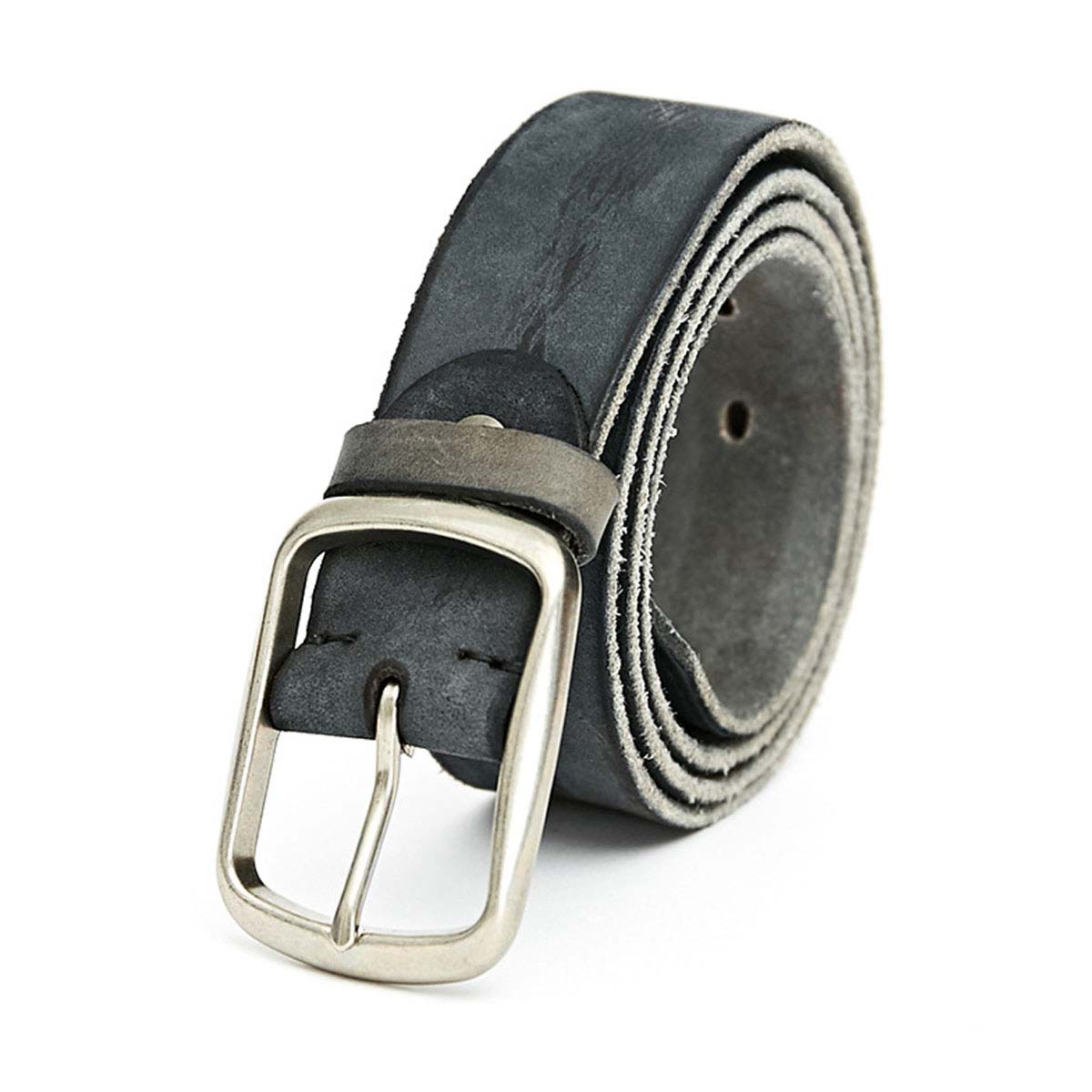 This grey leather belt fits easily through standard jeans loops and is a versatile accessory that matches with most jeans styles and colors.
If you are looking for a strong and supple genuine full grain cowhide leather belt this belt is a wonderful choice, the strap has minimal dyeing and no sealing to preserve the natural structure of the cowhide. The grey belt is raw and fuzzy on the inner size and smooth on the front size, making it supple and giving it a casual look that is great for jeans. This leather belt can be shortened. The belt strap has 7 holes to adjust the size 1 inch apart. The buckle is held with stitching in the buckle holder and can't be removed. You can request a 3 screw buckle holder in order options if you want to remove the buckle and change it.


Width: 1.5in | 3.8cm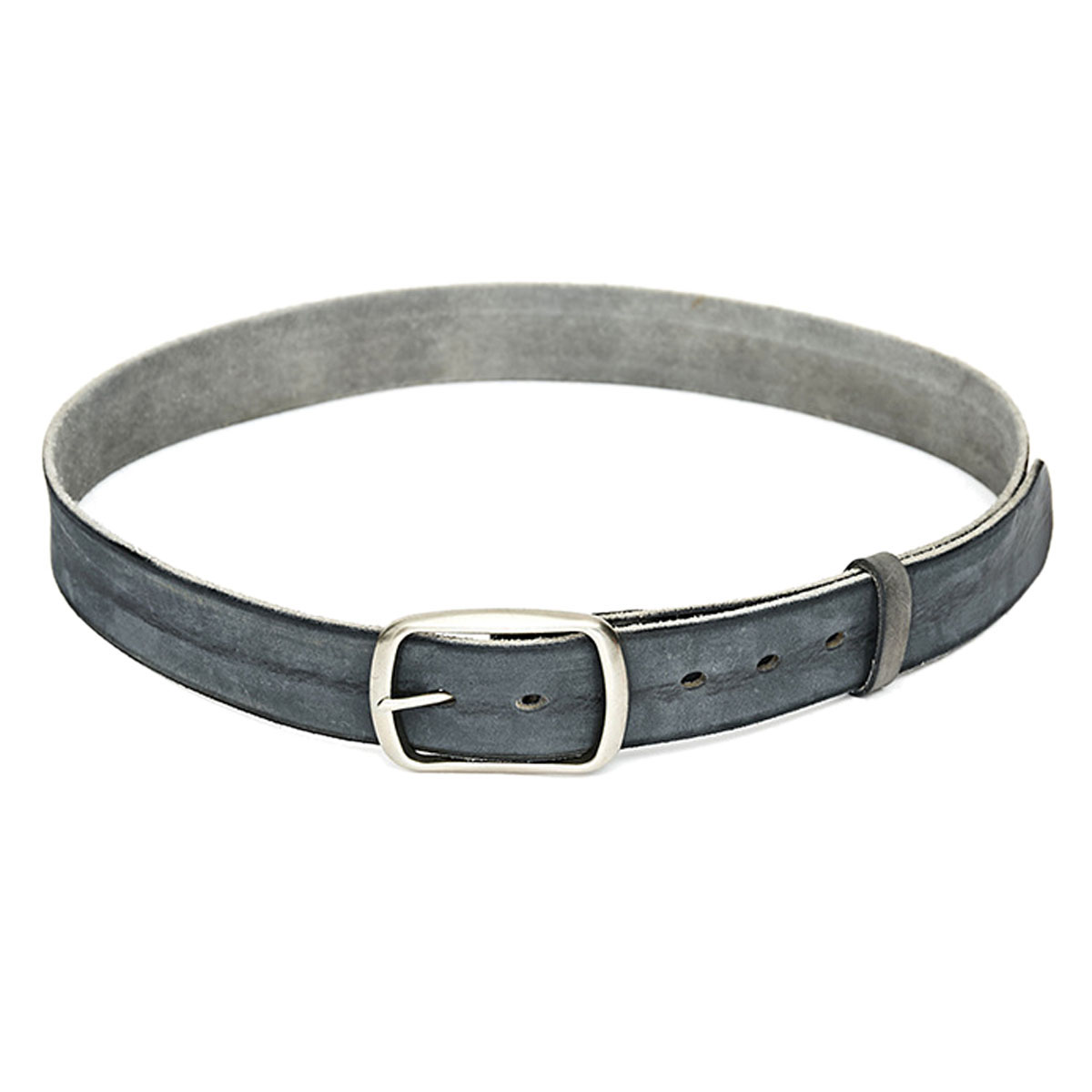 Material: 100% natural solid full grain calfskin leather. Antique silver finish steel alloy buckle.

Item comes in stylish box packaging.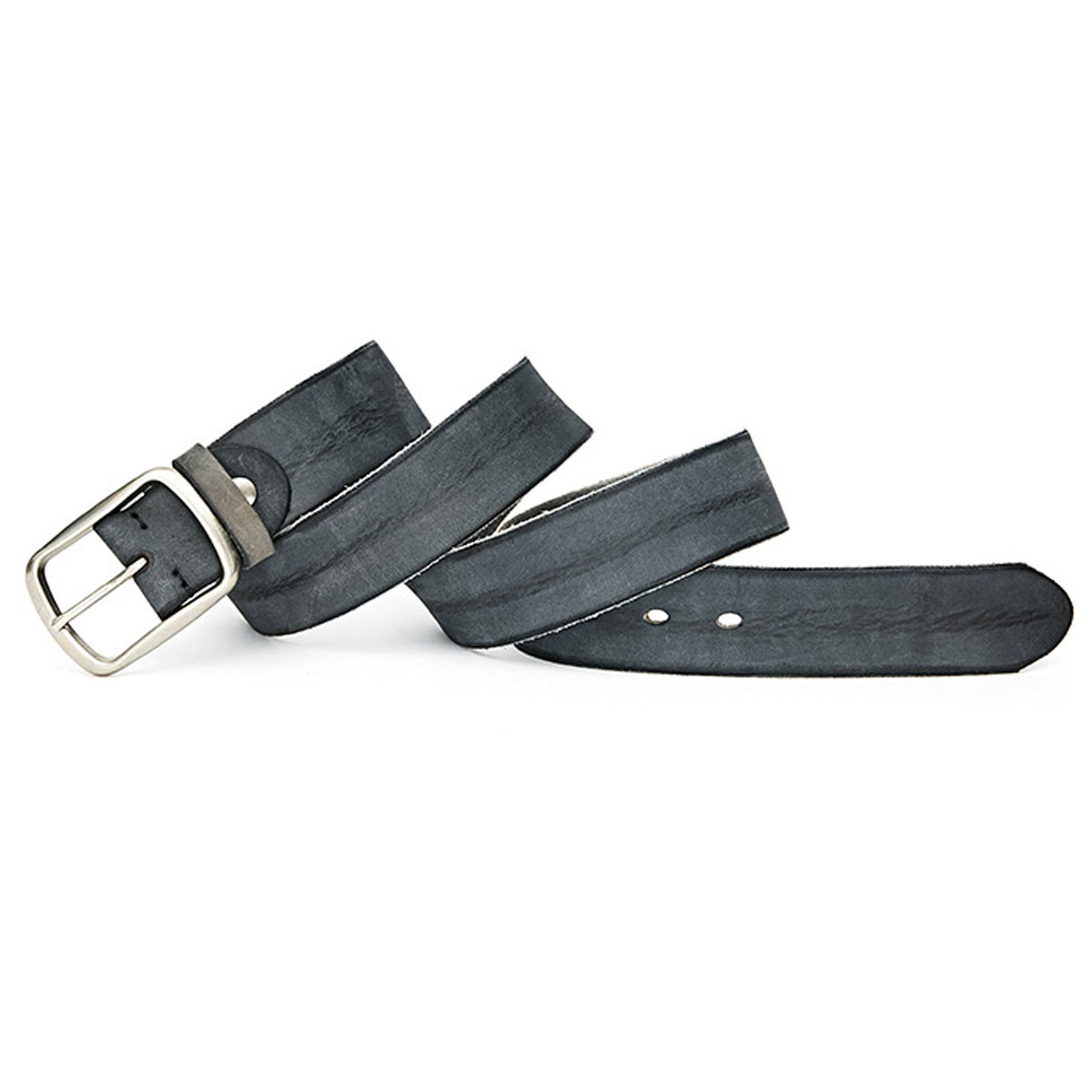 Quality guarantee: All our full grain leather belts are created with long term use in mind.
They are crafted using carefully selected high quality calf leather.
We guarantee that all belts are made using the leather advertised.



Color: Grey

Sizes: 30-44in



Care instructions: Wipe with damp cloth. No soaking.





Product Details