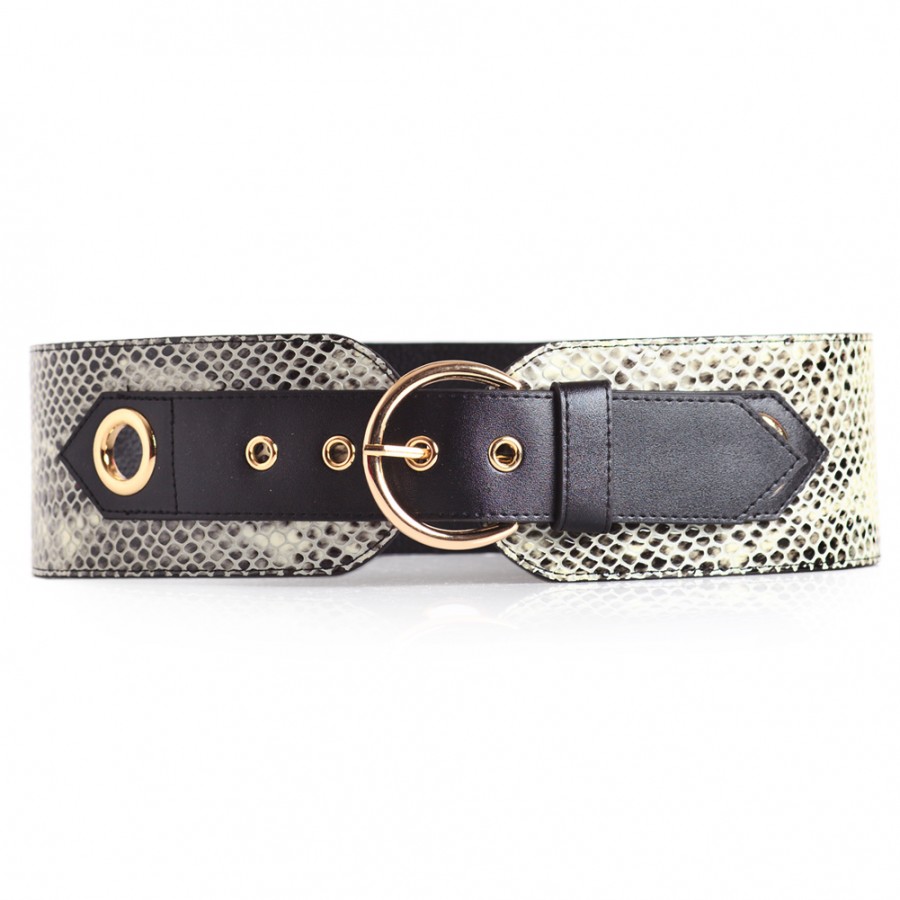 Snakeskin Waist Belt Mock Rattlesake
Brand:
LATICCI
Product Code:
lb-10027
Reward Points:
34
Availability:
In Stock
$34.00


Wide snakeskin leather belt.
Stylish womens waist belt with snake print.


Material: This belt has a two layer glued and stitched construction.
Outer layer: Nubuck calfskin leather with 3D printed snake pattern.
Inner layer: bonded leather.
Fastening type: Single prong buckle.


Width: 2.96in | 7.5cm great for a dress or long coat fitting
Size: This belt can be fastened to 28in-33in



Product Details