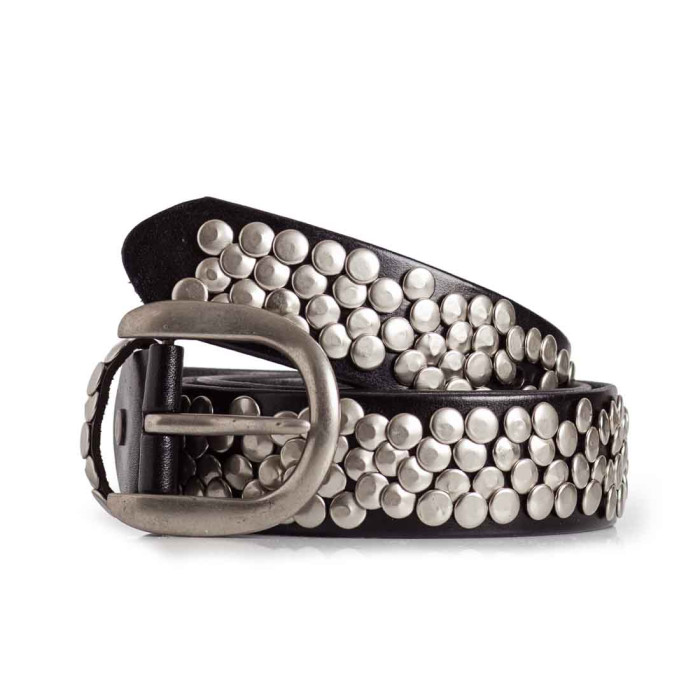 Women's Studded Belt Medium Width
Brand:
LATICCI
Product Code:
lb-10032
Reward Points:
38
Availability:
In Stock
$41


Womens Black Leather Studded Belt Medium Width 1.5in. Add some fun and rocknroll to your outfits with this striking jeans belt for women with a D-shaped buckle. This cute black belt is perfect for jeans, and will elevate you mood and make you feel great about yourself every time you wear it. This studded belt for ladies is decorated with silver color round studs attached to the belt in a randomly dispersed pattern. This women's studded belt is chic and playful without being too hard rock.


This women's jeans belt fits easily through standard jeans loops and is a great versatile accessory that matches with most jeans styles and colors, as well as skirts, and especially with cowboy boots. Wear it to casual outings, Summer parties, or give it as a gift to someone who loves punk rock, but may be a little shy to buy one herself!



You will love this belt because in addition to being super cute, it is also made of premium leather. If you are looking for a cute and strong jeans belt choose this black and silver medium width belt, the strap is made of leather and is dyed and sealed on both sides and has burnished edges and a rounded line tail tip. The leather is genuine full grain cowhide, so you will see this belt last for many years without tearing, peeling, or cracking. The buckle and studs on this studded belt for women are made of stainless steel alloy metal in silver color. This studded belt can be shortened. The belt strap has 7 holes to adjust the size 1 inch apart.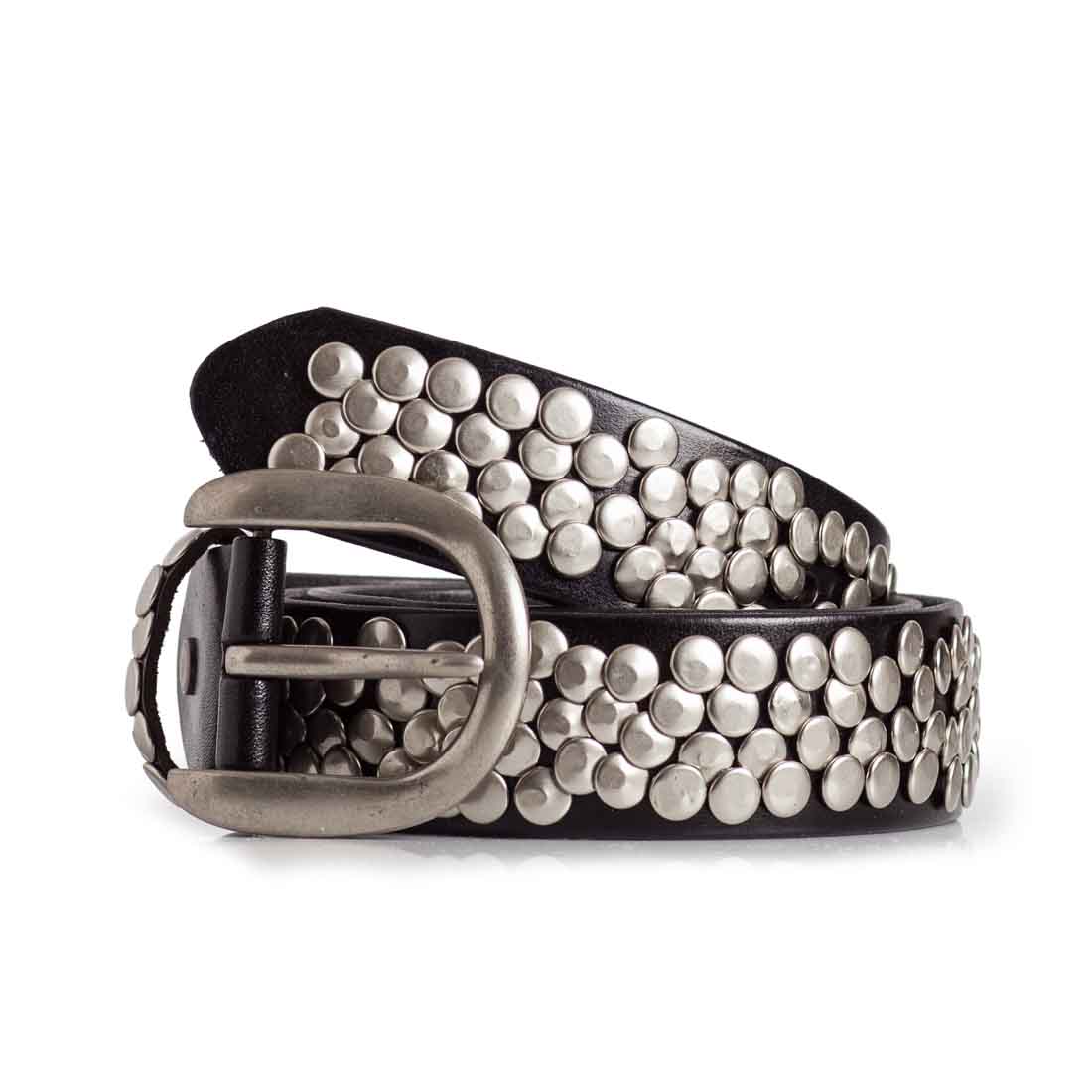 THICK & DURABLE - 100% real full grain calfskin leather. Old school craftsmanship.

No bonded leather. No polyester. The holes will not tear.

This is an authentic vegetable tanned leather belt, a long-term accessory.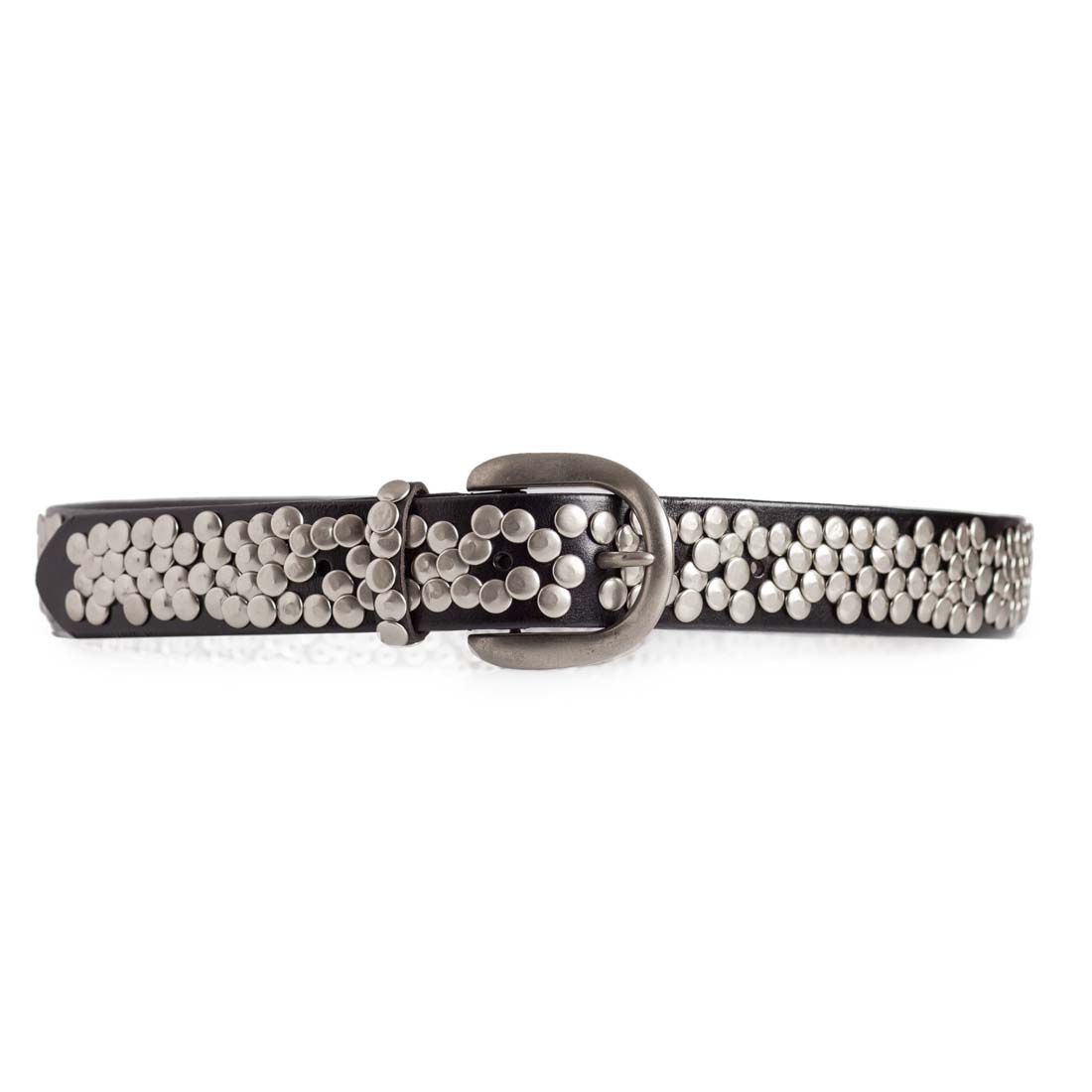 SOLID CRAFTSMANSHIP: LATICCI's full grain leather belts are created with durability in mind, we use carefully picked leathers and metals.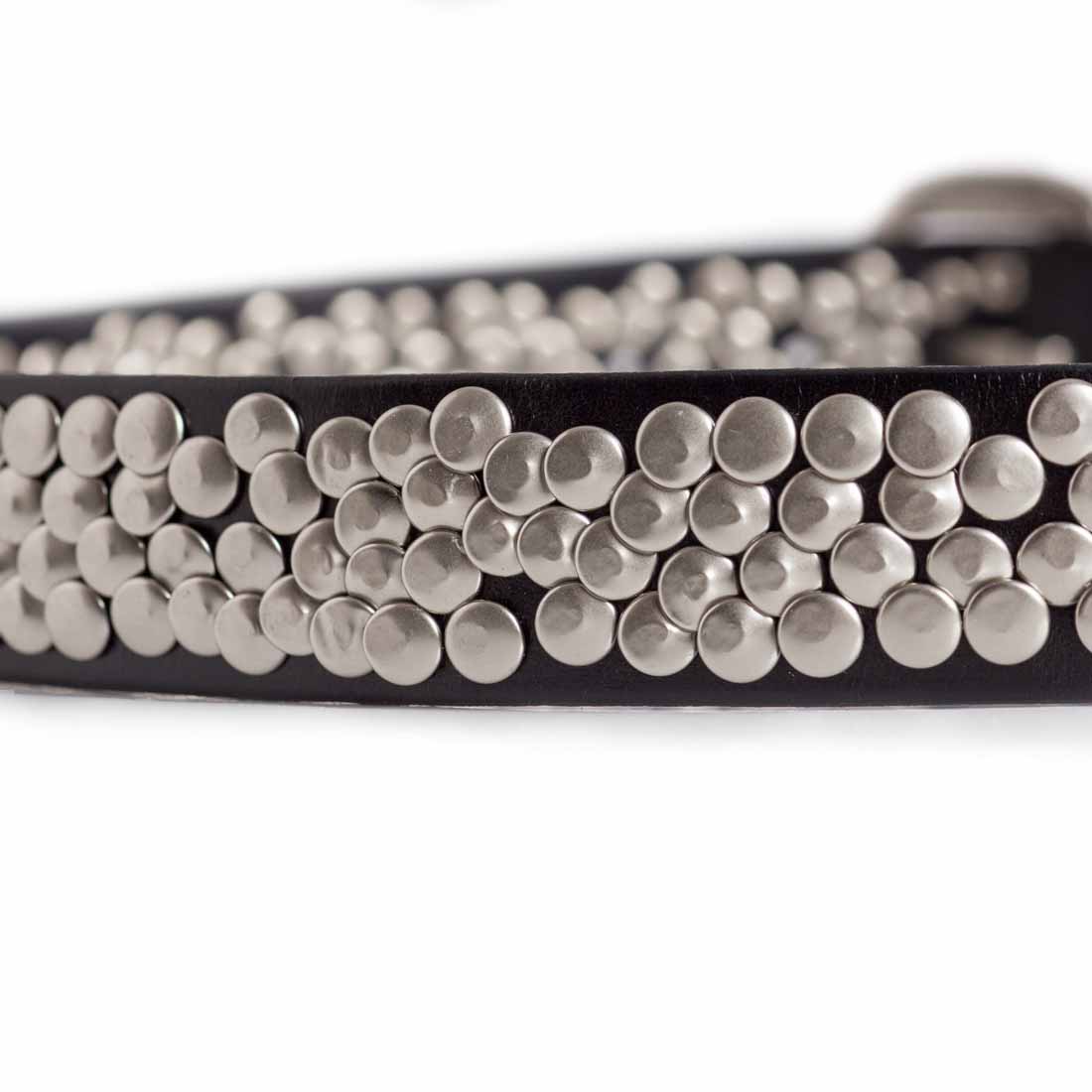 STYLISH BOX: This belt comes in a stylish black box. Ready for gifting and keeping the belt protected from dust and moisture.


Product Details