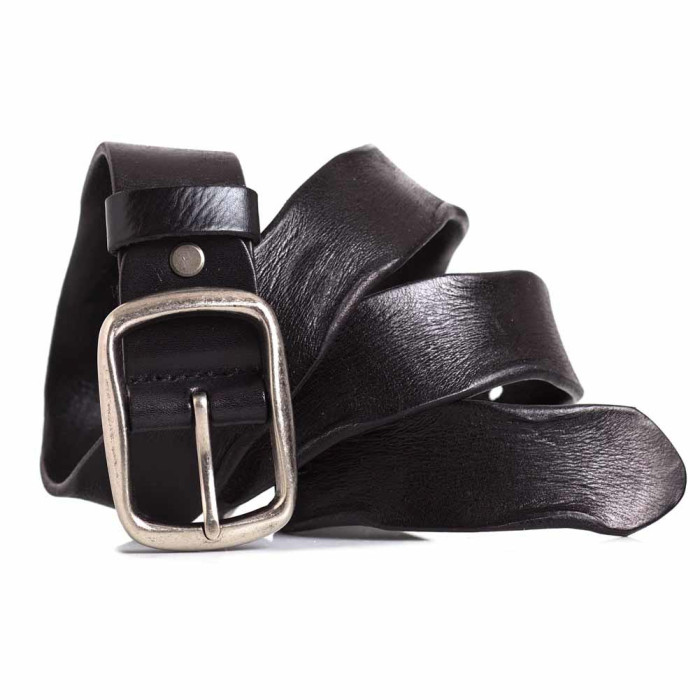 Everyday Casual Belt for Women Black Leather
Brand:
LATICCI
Product Code:
lb-10531-black
Reward Points:
31
Availability:
In Stock
$34

Everyday casual wear jeans belt for women. This is a belt for jeans womens with silver color antique finish brushed buckle made of high quality steel alloy metal. The belt strap is crafted using top quality 100% genuine full grain cowhide. This durable jeans belt for ladies that is strong and reliable. If you want a belt that won't have to be thrown away after a month of wearing because it cracked, peeled, ripped at the holes, or stretched, this is a great choice. This style in particular is a great work belt that can hold its shape, as the leather is dyed finished and sealed on both sides.


The feel of the belt is slightly stiff and hard, it isn't supple, this black jeans belt was designed to be able to carry weight, so if you want a belt for a belt bag, or phone case, a gun holster, or tool bag for your gardening, this belt won't sag and is the best choice in our collection of plain black belts if you are looking for a stiff real leather belt.


If you like the style, but would like a softer leather, you could soften it by applying leather oil. Since, the belt is made of real natural leather, it breathes and and will absorb the oils and become softer. We have similar belts that are made supple, look through our collection for women's belts that are fuzzy on the inner side.



This black jeans belt fits easily through standard jeans loops and is a great accessory that matches with most jeans styles and colors.
The black leather belt strap has burnished edges and a rounded line tail tip. This everyday work belt can be shortened. The belt strap has 7 holes to adjust the size 1 inch apart.



A simple classic leather belt crafted using fine Italian full grain leather, tanned using vegetable oils, making the leather strong and durable like no other.


This is a real heavy duty belt. Our dyes are finishing are applied on both sides on this belt, so it feels strong and not flimsy and easy to fold to ensure it provides reliable support. Overtime the belt will soften a little and follow the shape of your body. To restore the original stiffness, you can apply some leather stiffener.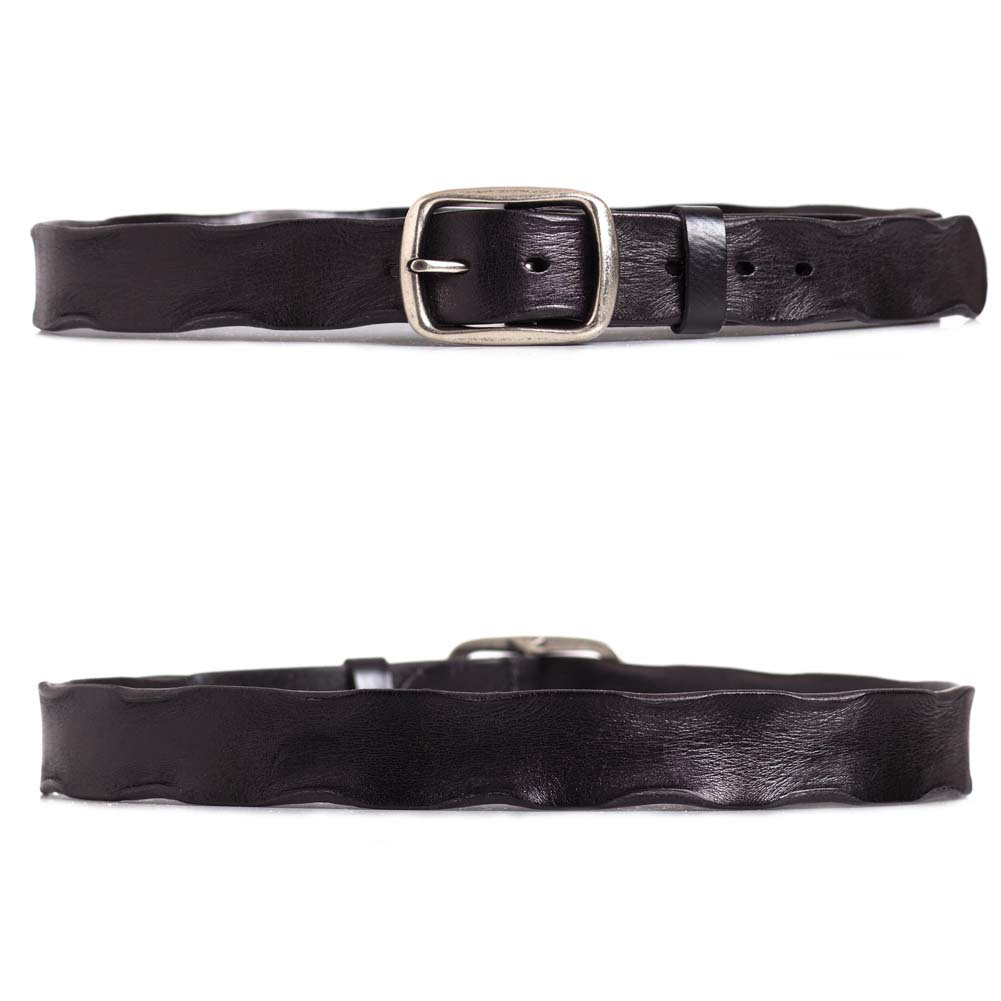 Choose this fine quality Italian full grain leather belt for everyday wear. We use old school belt construction methods, using natural cowhides.


Is stiff leather genuine leather? Or is soft leather genuine leather?


Occasionally, we receive this question from customers. There are some customers that are convinced only stiff leather is real leather, and others who believe only soft leather is real leather.


The answer is that both stiff and soft leather can be real leather, and they can also be PU leather, stiffness is not the deciding factor in judging whether a leather item is genuine leather. The difference is in that real leather had a warm feel to it and it looks gorgeous and silky, while PU leather looks dry. Most importantly PU leather will eventually start to crack and peel, while real leather will not. The most that can happen is that the top layer will start to rub off, but this is usually noticeable with lambskin leather items like bags and jackets. It takes a lot more effort to wear off a cowhide leather belt.




Belt Specs

| | |
| --- | --- |
| Color: | Black (also available in Brown) |
| Width: | 1.5in | 3.8cm |
| Sizes: | 30-44in |
| Strap Material: | 100% Italian Full Grain Calfskin Leather |
| Hardware: | Antique Silver Finish Steel Alloy |
| Care instructions: | Wipe with damp cloth. No soaking. |




---
Product Details