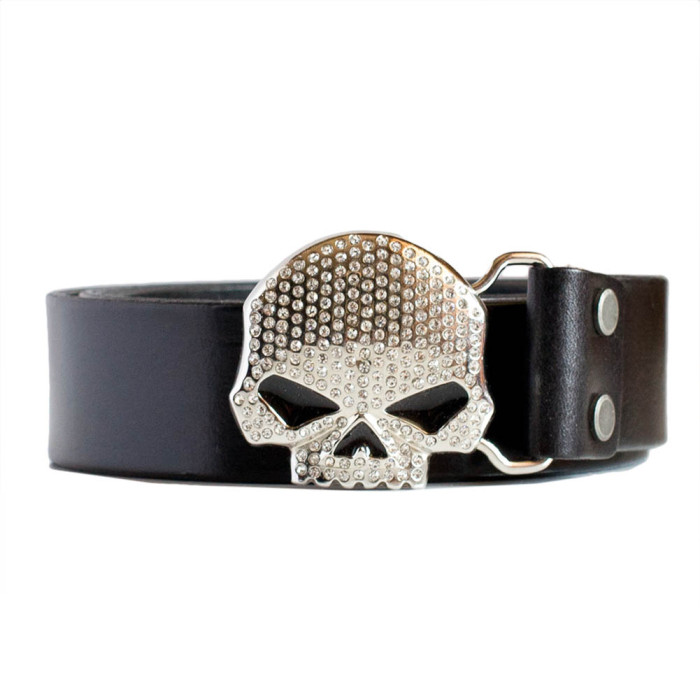 Mens Diamond Skull Belt
Brand:
LATICCI
Product Code:
lb-10086
Reward Points:
49
Availability:
In Stock
$61
---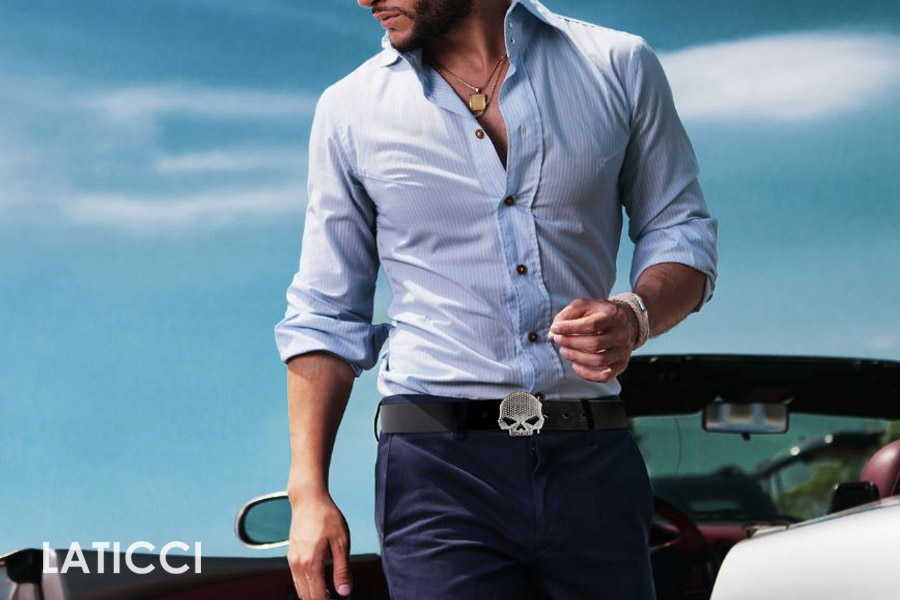 Men's rhinestone skull buckle belt. Upgrade your outfit with this very bling belt with an impressive rhinestone skull buckle. Made of premium Italian calfskin leather, this cool belt is both durable and sleek looking. The width is 1.5in (3.8cm), so this cool dress belt for men fits easily through standard belt loops. You can wear this skull belt with jeans, or khakis and it works equally well for casual everyday outfits, as well as more formal outfits and occasions where you want to wear a shirt and jacket.

The skull buckle gives it a real rock edge to the belt that immediately makes even a simple outfit much more stylish and sophisticated. The buckle itself is made stainless steel and is decorated with crystals.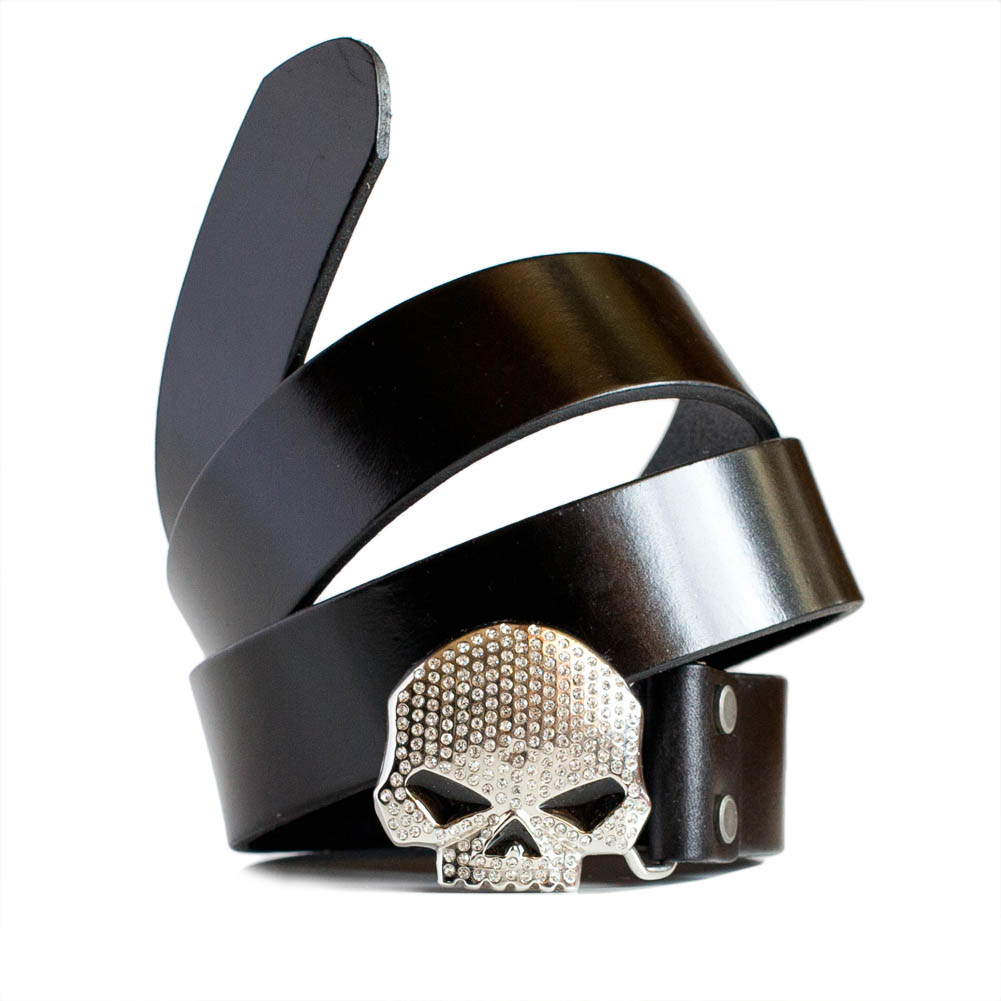 This bold design diamante mens belt is made with a single piece full grain cowhide leather and buckle holder. The buckle is attached to the belt with 2 screws and is removable, so if you have more buckles, you can use them on this belt. The leather has a semi-gloss finish and is dyed and sealed on both sides of the strap, the strap is very versatile. Because this belt is made with genuine full grain leather, so you won't see any cracks, tears, ripping at the holes, peeling, and other defects that appear with bonded leather belts sometimes only after a few wears. This strap will last for years.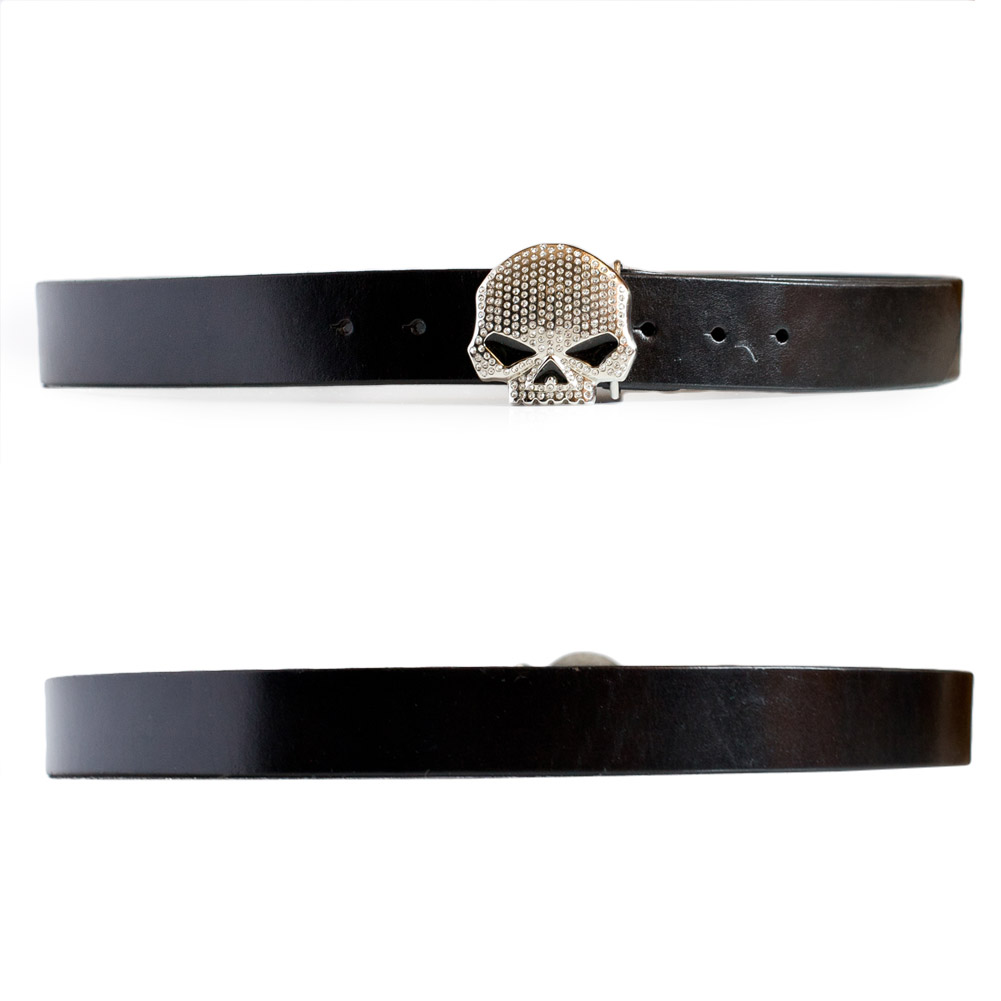 Belt Specs

Belt Strap Material: 100% Genuine Full Grain Cowhide Leather

Buckle Material: Stainless Steel with Crystals (solid and heavy)

Belts Width: 1.5in | 3.8cm

Sizes Available: 28 - 44in (Waist size, not full belt length).

Leather Finish Feel: Strong and polished. Not very supple and easy to fold.

Style: Smart and heavy on the bling.


Product Details