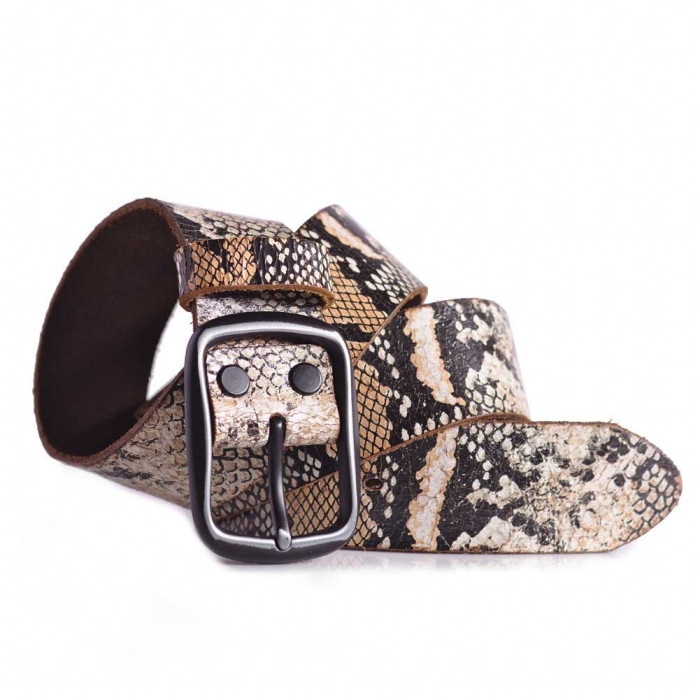 Mens Snake Belt For Jeans Real Leather Snake Print Belt
Brand:
LATICCI
Product Code:
lb-10059
Reward Points:
36
Availability:
In Stock
$39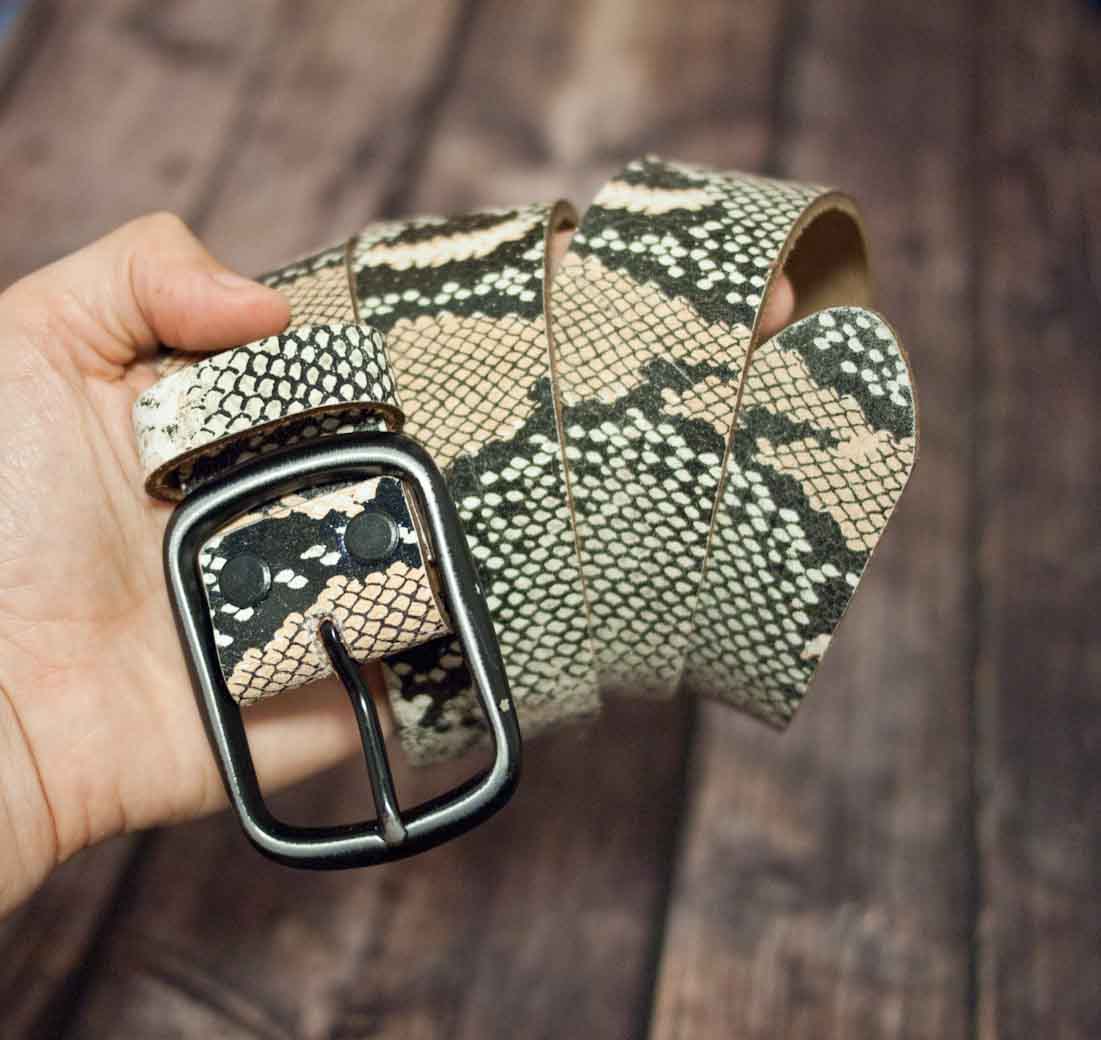 Men's Grey Python Snake Jeans Belt Cowhide Leather 1.5in . This is a unisex casual jeans belt with snake pattern printed directly onto the cowhide leather.

This snake print belt fits easily through standard jeans loops and is a fun and exotic looking accessory for everyday jeans outfits.If you are looking for a strong and supple snake belt that doesn't come with the real snakeskin belt price tag, this is a nice alternative. This belt is made of genuine split cowhide leather, it won't crack, peel or stretch. The snakeskin belt features a black rectangular buckle, which is removable, so you can easily pair the belt with other buckles to change the look. The belt can be shortened, so if you are not sure about the size order a size up. The belt strap has 7 holes to adjust the size 1 inch apart.

Exotic python snakeskin print belt for jeans.

Spice-up your outfits with this beautiful python belt. The python inspired design will make your casual outfits simply outstanding.

This snake belt is made with cowhide leather and print on top and cracked polish to resemble real snake scales.

This belt's buckle can be changed, the buckle is held with 2 screws and the buckle holder can be easily disassembled and put back together.

The belt can be shortened.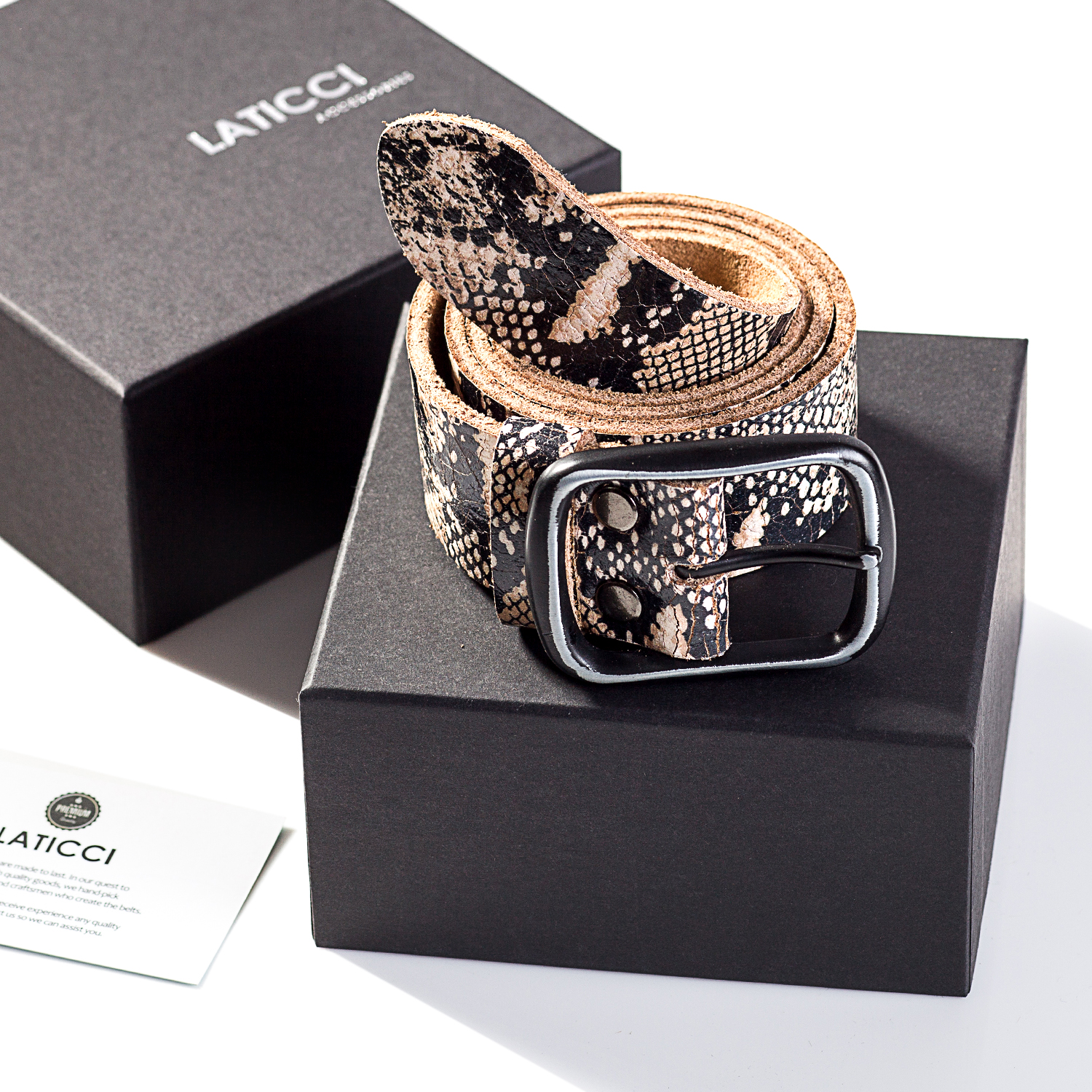 Belt Specs

Color: Black

Width: 1.5in | 3.8cm

Sizes: 30-44in

Strap Material: Split Grain Calfskin Leather

Hardware: Antique Silver Finish Steel Alloy

Care instructions: Wipe with damp cloth. No soaking.


Product Details