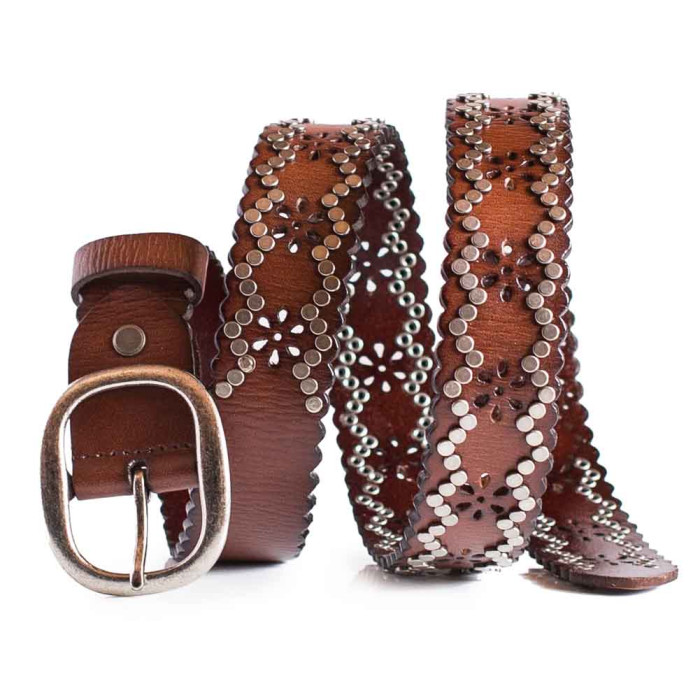 Womens Vintage Belt, Brown Vintage Belt, Womens Studded Belt
Brand:
LATICCI
Product Code:
lb-10025
Reward Points:
43
Availability:
In Stock
$43


Women's Vintage Belt Brown. This is a very pretty women's jeans belt decorated with mini round studs in zigzag pattern and perforated hole pattern resembling a flower. This women's studded belt also features a perforated edge. This is a very fun jeans belt with silver color oval single prong buckle and mini studs. This women's jeans belt is made using fine quality genuine full grain cowhide leather in vintage brown color.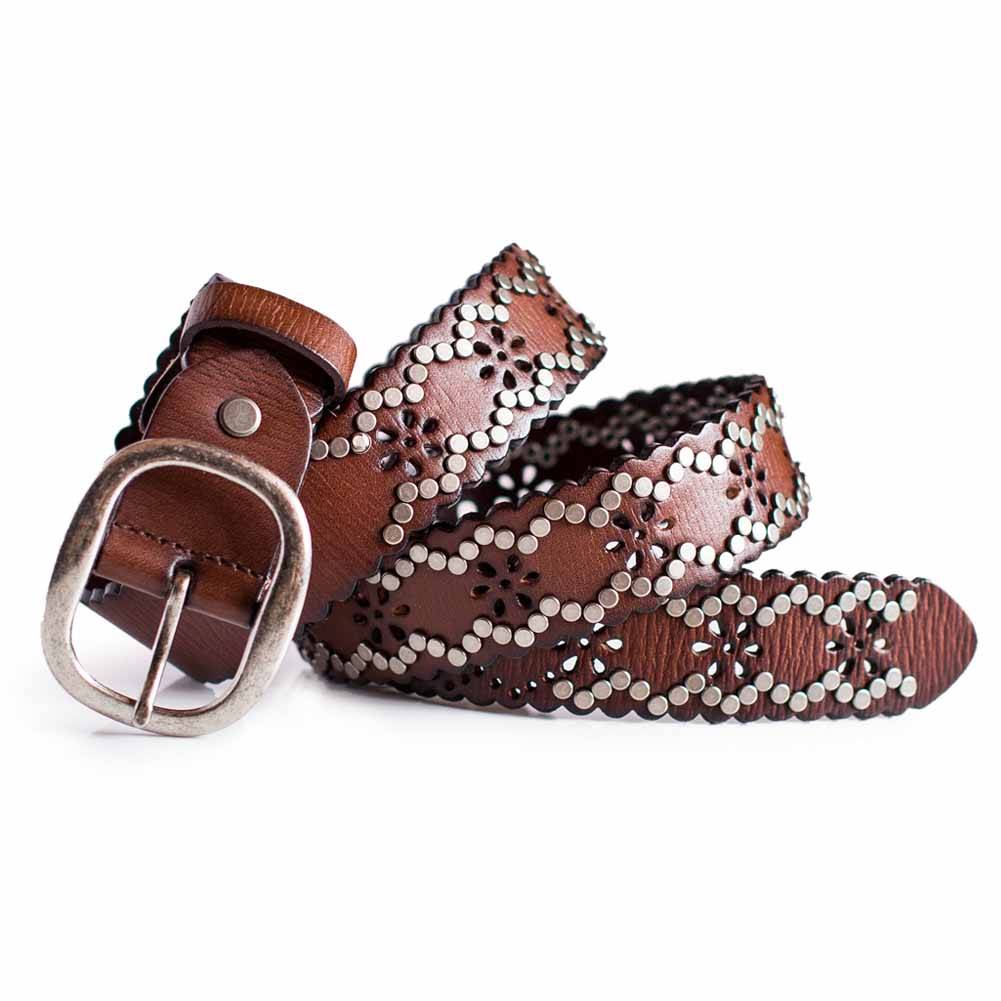 This women's studded belt fits through standard jeans loops and is a great accessory for casual jeans everyday outfits.
The brown leather belt strap is dyed and sealed on both sides and has burnished perforated edges. This women's brown jeans belt features a rounded tail tip. The buckle and studs are made of stainless steel alloy buckle. The strap has 7 holes 1 in apart.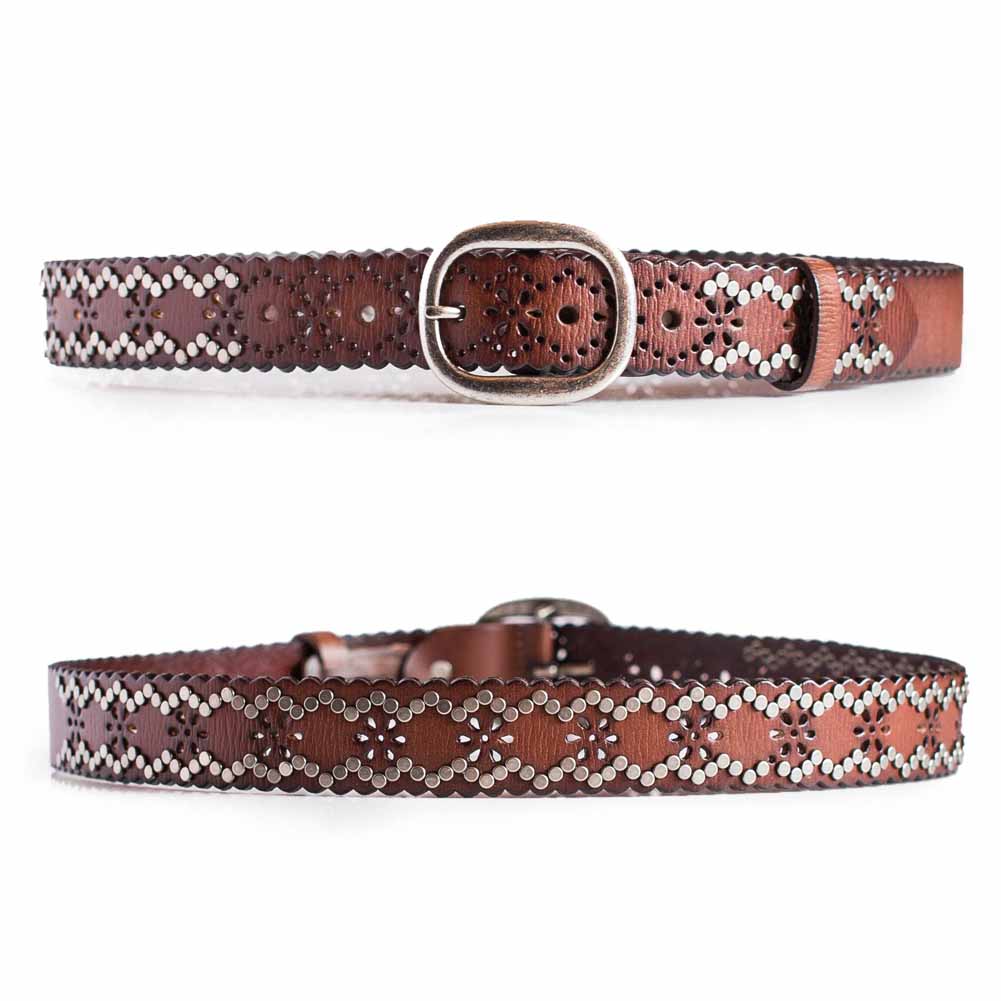 Cute and stylish ladies belt with carved edge and metal studs.


Material: 100% Real natural calf leather. Steel alloy studs and buckle.


Item comes in box packaging.
Quality guarantee: All our full grain leather belts are created with long term use in mind.
They are crafted using carefully selected high quality calf leather.
Color: Brown



Care instructions: Wipe with damp cloth. No soaking.
Width: 1.5in | 3.8cm
Sizes 28-42.







Explore Other Products









Product Details