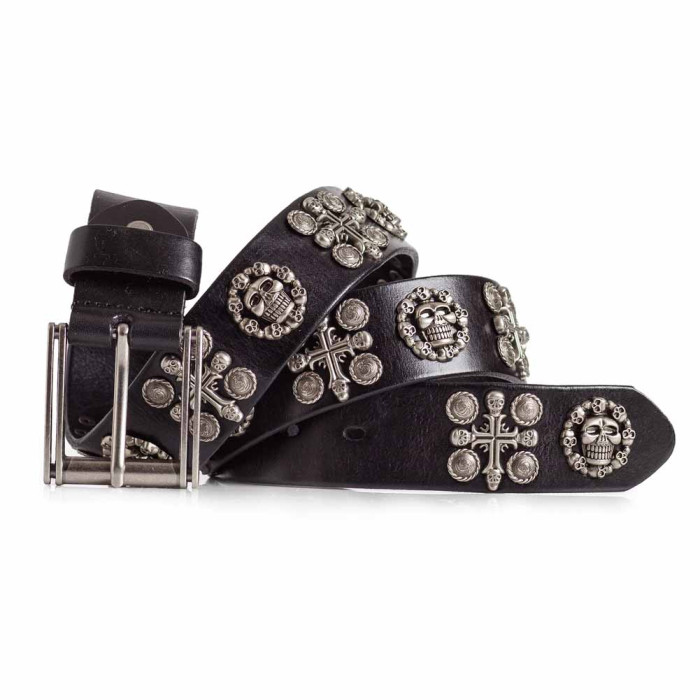 Skull Studded Belt for Jeans
Brand:
LATICCI
Product Code:
lb-10017
Reward Points:
39
Availability:
In Stock
$37
Skull and Cross Belt

An awesome mens skull and cross belt on beautiful leather for those days when you want a statement belt rather than a plain everyday belt. This metal skull belt is decorated with a single row of large skull and crossbones studs.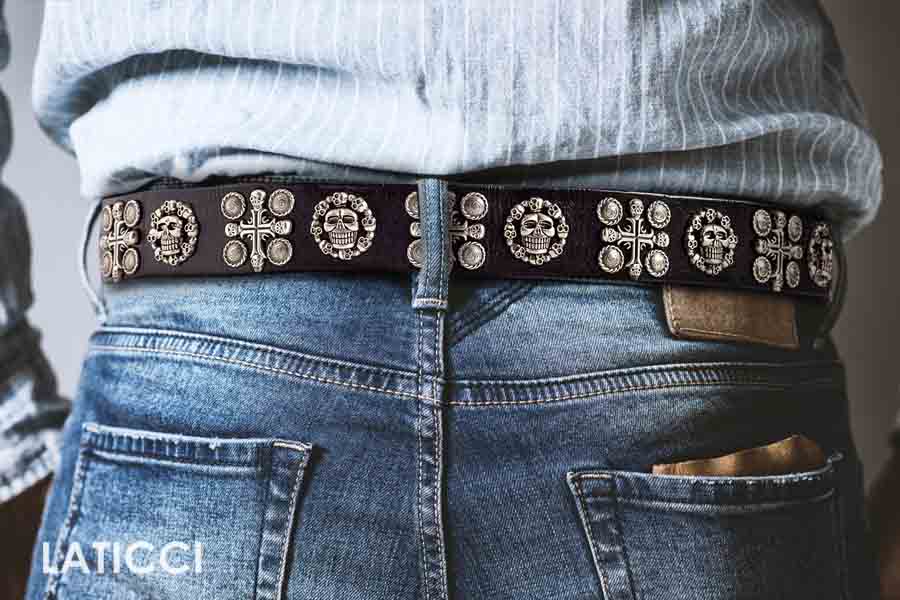 This leather belt with skulls is crafted using fine Italian full grain cowhide in black and silver color studs. The black and silver rock belt is a durable belt that will not stretch, tear, and the holes will not rip. The material is genuine cowhide only, no vinyl, no bonded leather, only the good stuff.The skull studs and buckle are made of stainless steel and brass alloy, they feel heavy and solid and have a long lifespan.


Rock this cool belt with jeans to your everyday adventures. This skull belt was designed for jeans, and is functional in addition to having rockstar looks.

Each rivet is individually attached to the leather strap by hand into pre-made holes to hold the studs firm in place.

The black skull belt comes with a square belt buckle, and you can request an additional buckle holder (free of charge) with your purchase if you have a buckle collection that use can use to modify the belt. The width of the strap is 1.5in.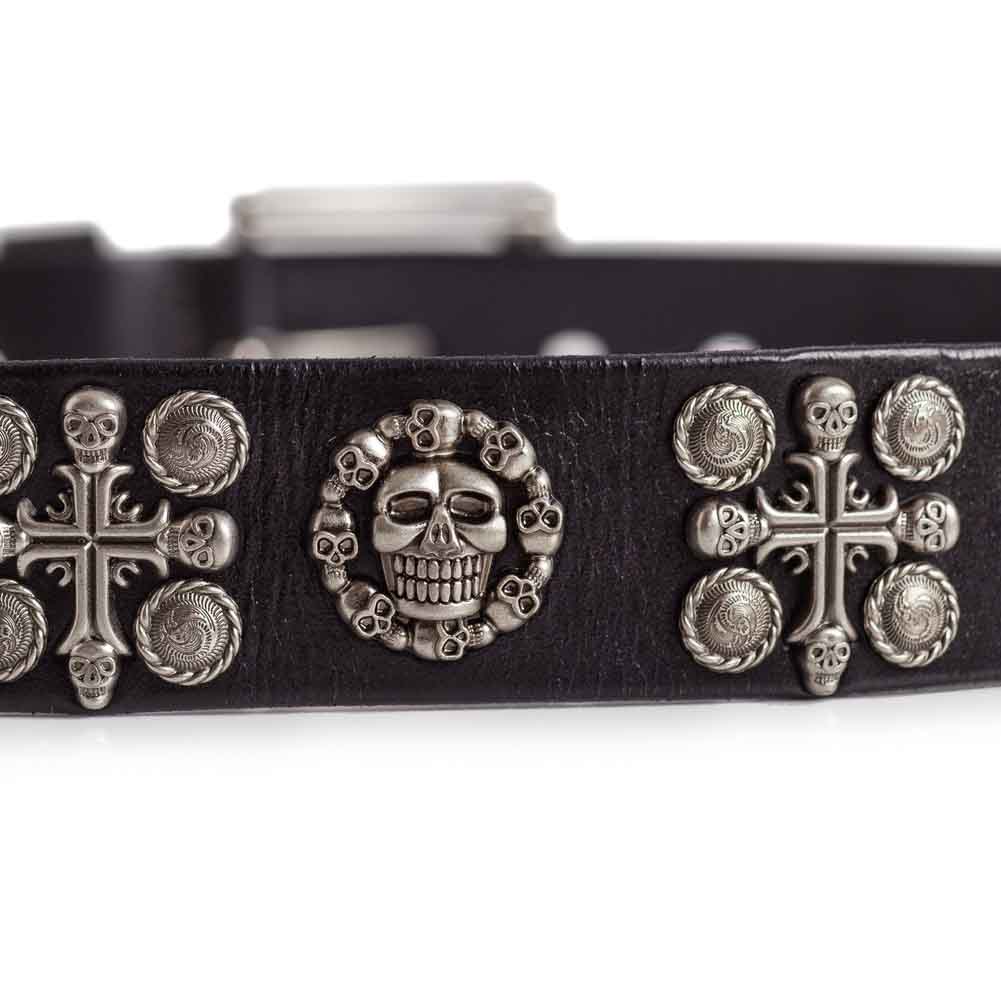 Belt Specs

Color: Black (also available in Brown)

Width: 1.5in | 3.8cm

Sizes: 30-44in

Strap Material: 100% Italian Full Grain Calfskin Leather

Hardware: Antique Silver Finish Steel Alloy

Care instructions: Wipe with damp cloth. No soaking.


Product Details